Women have outpaced men in the number of postsecondary degrees conferred for decades. In 2010, women started to surpass men in attainment of degrees higher than a bachelor's degree. That same year, women became the majority of American workers.
The increase in the number of women going to college has helped narrow the gender pay gap, according to research from the Pew Research Center. And it has rearranged gender norms as well. According to a Pew analysis of census data, 21 percent of married women in 2012 had husbands who were less educated than they were.
Women of all races and ethnicities are more likely to pursue education beyond a bachelor's degree than ever. National Journal analyzed federal census data to get a better sense of the trend.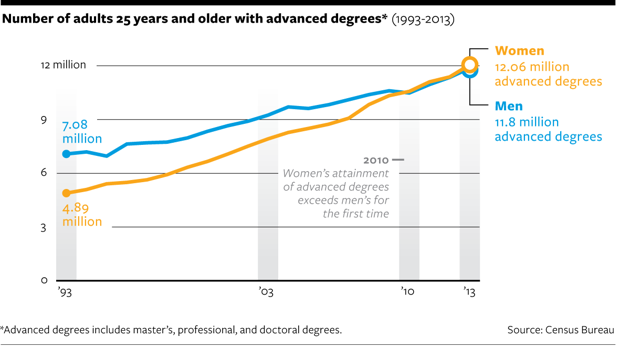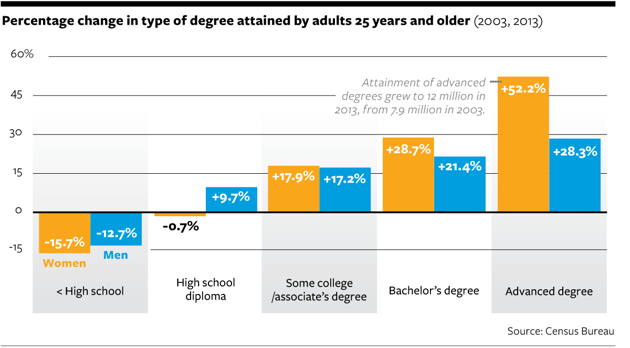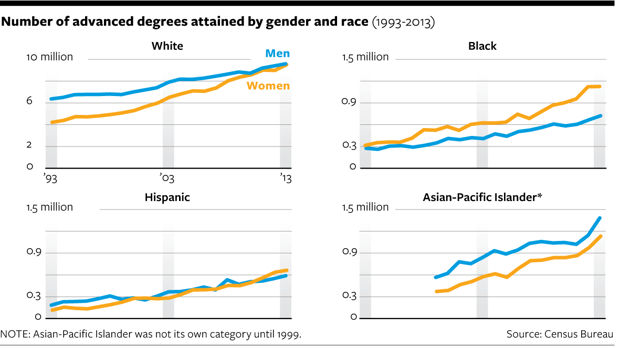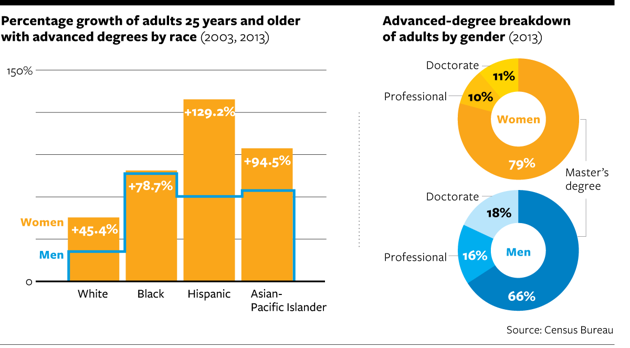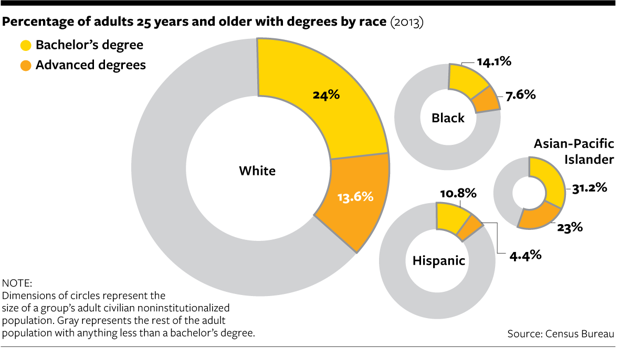 This article is part of our Next America: Higher Education project, which is supported by grants from the Bill & Melinda Gates Foundation and Lumina Foundation.
We want to hear what you think about this article. Submit a letter to the editor or write to letters@theatlantic.com.