Supreme Court to Hear Challenge to EPA Greenhouse Gas Permits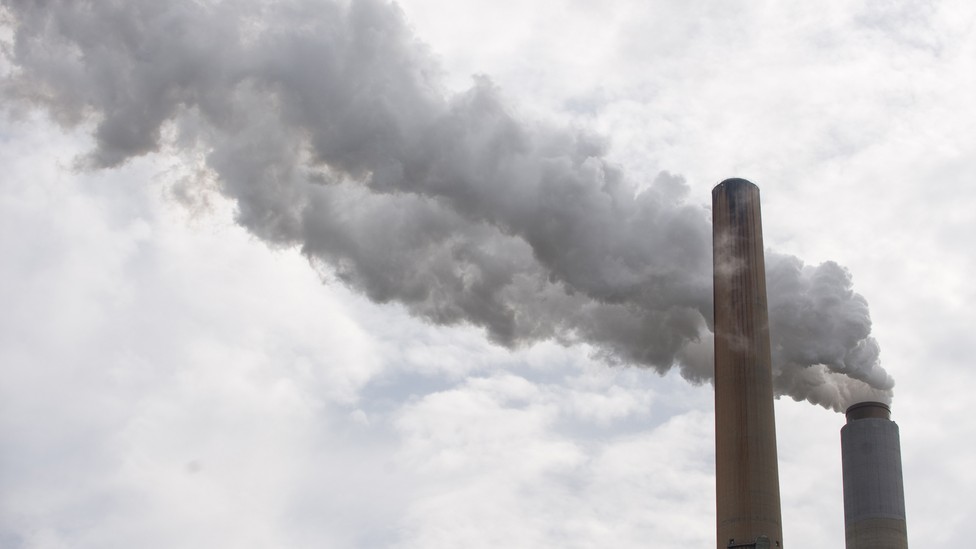 The Supreme Court will hear arguments Monday in a challenge by industry groups and conservative states to the Environmental Protection Agency's initial greenhouse gas rules for large pollution sources like power plants and factories.
The justices are exploring whether EPA, early in the Obama administration, erred by deciding that regulation of vehicle tailpipe emissions triggered greenhouse gas permit requirements for these big stationary polluters.
On its face the case is pretty narrow. It's not about EPA's underlying authority to regulate heat-trapping emissions, and it's not about upcoming carbon dioxide standards for power plants.
Instead it centers on a Clean Air Act permitting program that requires large new and modified pollution sources to take steps to limits emissions. (In practice this has meant improvements in energy efficiency that many companies were undertaking anyway, the head an association of state regulators said last October when Supreme Court announced it would hear the case.)
But the stakes "" political and otherwise "" are nonetheless high and the case has attracted heavy involvement from regulated industries, environmentalists, and states that are both attacking and defending EPA.
As the Associated Press notes in a story on the case: "[A] court ruling against EPA almost undoubtedly would be used to challenge every step of the agency's effort to deal with climate change, said Jacob Hollinger, a partner with the McDermott Will and Emery law firm in New York and a former EPA lawyer."
Harvard University law professor Richard Lazarus, a longtime expert on environmental law, tells The Washington Post that if EPA loses, "you can be sure the court's decision will be read as a repudiation of what Obama's doing."
But the same Post table-setter on the case notes that an EPA victory could be read as an affirmation of President Obama's push to tackle climate change using executive powers.
Parties challenging EPA include the U.S. Chamber of Commerce, refining industry groups, power companies, the National Association of Manufacturers, and more.
A coalition of conservative states such as Texas and Alabama is also challenging EPA's climate rules, while a separate coalition that includes California, New York and Massachusetts is defending the regulators.
The American Bar Association has a handy primer on the case and copies of all the briefs here.