Super Bowl Ads Decidedly Less Sexist Than Last Year's
Call it progress, or something.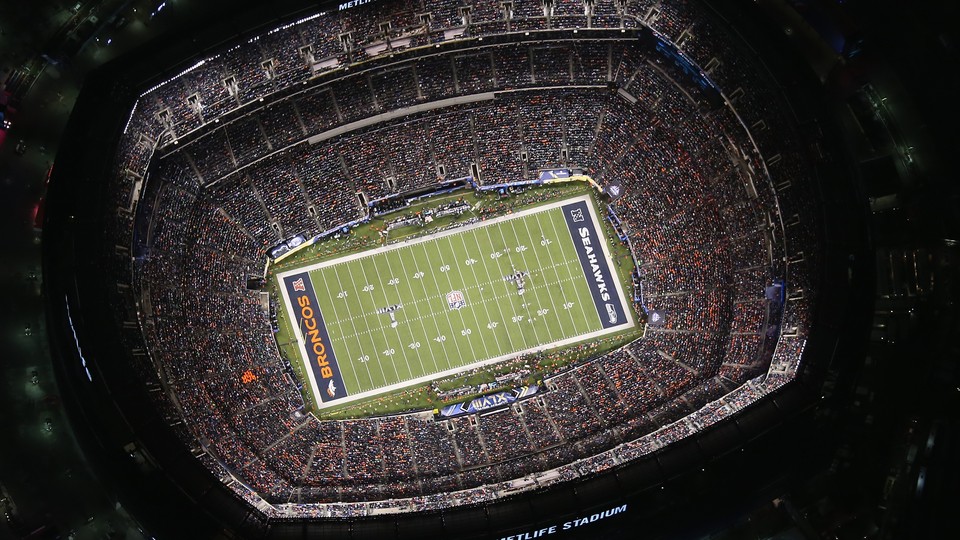 Anyone who watched Nina Agdal writhe in a black string bikini to sell sandwiches for Carl's Jr. can tell you that the gender politics of last year's Super Bowl ads left something to be desired. (I'm honestly not sure whether it's worse to link or not to link to this, but for those of you who'll Google it anyway, here you go.)
In fact, the ads were so bad they inspired the launch of an app to track sexism in this year's ads. Released by feminist group the Representation Project, the app didn't crown a winner for the ad with the most unfortunate gender politics this Super Bowl. But Twitter did.
The unofficial tiara went to Volkswagen's Super Bowl ad, in which nearly all the engineers portrayed were white men (who, as we mentioned last week, are everywhere), except for one lady engineer in an elevator who's the butt of a sexual harassment joke. That ad, for hate-watchers, is here:
The supposed silver lining is that just before that, toy startup GoldieBlox had an ad up encouraging girls to build things. That's the frontier of feminism right now, apparently. The company was founded by Stanford-trained engineer Debbie Sterling with the stated aim of "disrupting the pink aisle" in America, and it's been hailed as a big feminist success.
I wrote this fall about how America doesn't really seem ready for a revolution around the politics of children's toys, how despite the rhetoric, GoldieBlox's toys are still mostly pink or pastel and the narratives they put forth still often revolve around princesses and glittery junk.
And yet, as anyone who stifled their own vomit during last year's Super Bowl watching Bar Refaeli make out with some unsuspecting nerd to sell domain names for GoDaddy.com can affirm (hate link is here), we can't help but admit we're ahead of where we were in 2013.
GoDaddy has actually gone to conserable lengths to improve their public image, recently hiring Deutsch New York to help them move beyond their history of sleazy marketing. That hire didn't pay off in 2013, as my last paragraph can attest, but this year they did finally manage to do better; one ad, about a woman who quits her day job to pursue her dream of starting a puppet business, actually had a quasi-empowering message for any would-be lady small-biz owners out there!
Maybe my standards are hopelessly high, but I don't think that's saying much.