Steyer Set to Rally Senate Dems Around Opposition to Keystone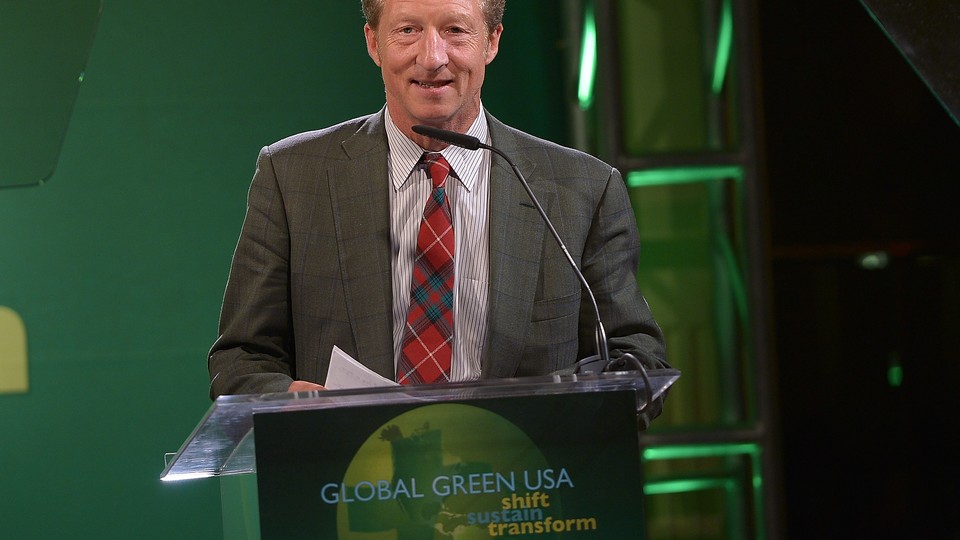 Billionaire environmental activist Tom Steyer is set to rally Senate Democrats on Wednesday in support of his anti-Keystone XL push with the message that opposition to the pipeline will win votes in the midterm elections, The Washington Post reports.
Steyer plans to deliver this message at a fundraiser held at his home in San Francisco. Senate Majority Leader Harry Reid, D-Nev., is slated to attend along with Sens. Sheldon Whitehouse, D-R.I., Jeanne Shaheen, D-N.H., Ben Cardin, D-Md., and other Democrats from the upper chamber.
At the event, Steyer, the founder of the political action committee NextGen Climate Action and an outspoken critic of the pipeline, which would bring crude oil from Alberta, Canada, to Gulf Coast refineries, will share the results of a public-opinion poll indicating that Americans are concerned that crude moved through the pipeline could be shipped overseas to countries like China.
Last month, NextGen Climate Action sponsored a television ad buy on MSNBC titled "Sucker Punch.
"Chinese government-backed interests have invested $30 billion in Canadian tar sands development," the ad states. "They're counting on the U.S. to approve TransCanada's pipeline to ship oil through America's heartland and out to foreign countries like theirs."