Some Smiles in Tough Times for Nuclear Power
Federal backing for the first new reactor in decades has given a lift to an industry that has lots of issues.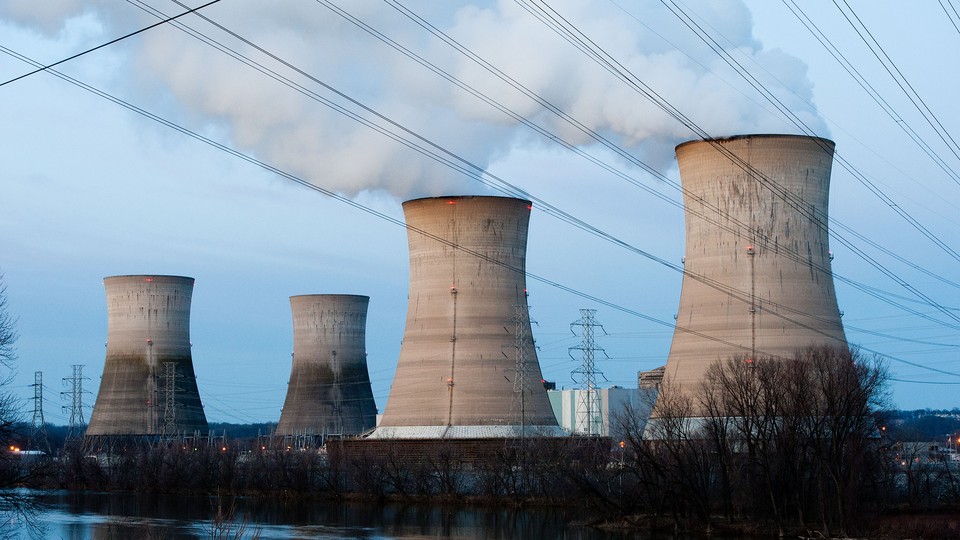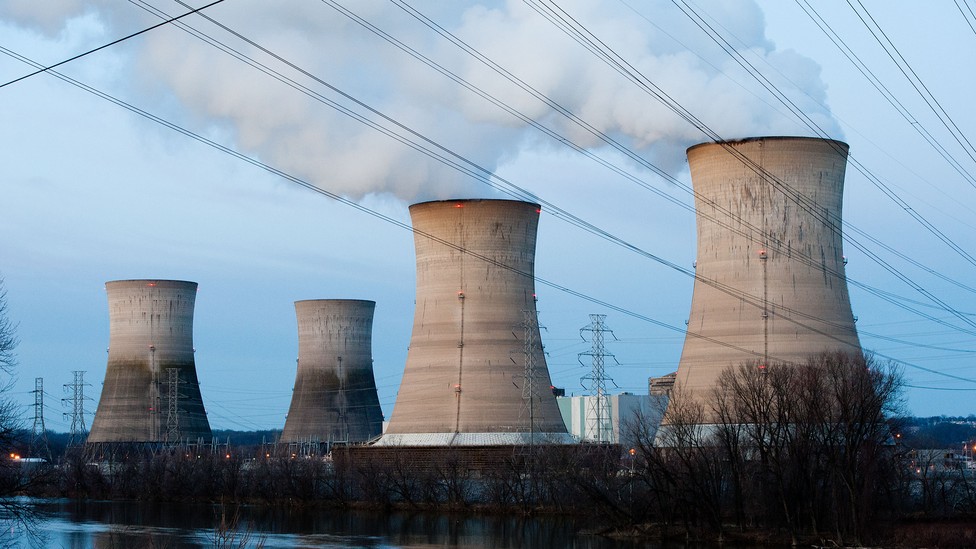 Amid cheers over an administration decision to give financial backing to a pair of nuclear reactors, industry boosters are quick to point out that the president's record on nuclear power is mixed.
"The administration has done some positive things with respect to nuclear power. But we don't agree with all of the decisions that have been made," Richard Myers, vice president for policy development at the Nuclear Energy Institute, a pronuclear lobbying group, said in an interview.
So what makes it into the "pro" column when it comes time for the industry to weigh in on administration policy?
To start, the president has lent support to nuclear as part of his "all of the above" energy policy, with Energy Secretary Ernest Moniz emphasizing on more than one occasion that nuclear is a key ingredient in plans to lower carbon emissions across the country.
The administration has also backed nuclear with monetary muscle.
The Energy Department finalized a loan guarantee Wednesday to the tune of $6.5 billion dollars to finance construction of two nuclear reactors at Southern Company's Vogtle plant in Waynesboro, Ga. Once complete, the reactors will be the first to be built in the U.S. in three decades.
The administration has also doled out grants to support nuclear R&D, including a $452 million fund administered by DOE to help develop small modular reactors, a new generation of reactors the industry hopes will prove less costly and more flexible than larger power generators.
All this sits relatively well with the industry. But there have also been policies that haven't gone down as smoothly.
A major thorn in the industry's side is the very literally radioactive problem of what to do with nuclear waste from existing power plants — an issue the industry sees as one largely created by President Obama.
During his first term in office, Obama put a hold on construction of a nuclear-waste storage site at Yucca Mountain in Nevada. Last summer, a federal appeals court ruled that the Nuclear Regulatory Commission should proceed with consideration of an application to construct the repository, but Yucca's fate remains uncertain. In the meantime, nuclear waste is piling up in interim storage facilities across the country.
"We don't believe Obama had the legal authority or the scientific basis to cancel the Yucca project. We do not think that was the right move," Myers said.
Some industry backers also find fault with the recently finalized loan guarantee.
The loan guarantee "turned out not to be the game changer we had hoped," said Margaret Harding, a spokeswoman for the American Nuclear Society, a nonprofit science and educational membership organization. "The reactors were on track to be built anyway largely because of state-level support. So it could have been more effective for projects that face a harder time getting off the ground to have received administration backing."
One of the major reasons the industry is focused on administration policy is because nuclear isn't faring well in the free market. Most power companies are opting to build natural-gas-fired plants over nuclear and other forms of fuel such as coal due to the relatively low cost of construction and the low price of natural gas. As a result, if nuclear needs a boost, industry is looking to states and the federal government to provide it.
Critics of nuclear power warn, however, that difficult hurdles remain.
"Nuclear can't compete with natural gas, and it's also going to have a hard time competing with renewables," said Michael Mariotte, executive director of the nonprofit Nuclear Information and Resource Service, an antinuclear watchdog group. "What we're seeing with distributed generation like solar is a new model for electricity generation and deployment, and it's a model where large base-load forms of power generation like nuclear just don't have as large of a role to play."