Solar Industry, Utilities Seek Common Ground
The solar industry is split over whether utilities are allies or adversaries.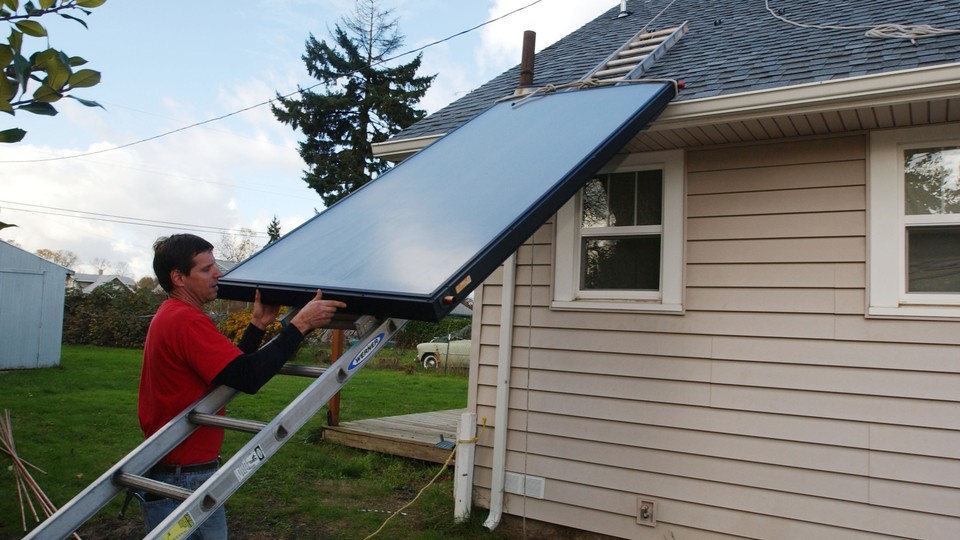 A divide within the solar industry over whether utilities are an ally or an adversary could be a stumbling block in emerging efforts to overhaul rate structures for customers who provide some of their own electricity.
With rooftop solar panels popping up across the country at a record pace, rate issues have taken center stage in high-profile regulatory cases in Arizona, California, and other states over the past year. The issues are nowhere near settled, but certain segments of the solar industry and some of its backers say there should be less squabbling and more cooperating between clean-energy providers and big utilities.
There is even a new effort by two major organizations often at odds with each other to open a dialogue on the issue.
Last week, the Edison Electric Institute, a trade association representing investor-owned electric companies, and the Natural Resources Defense Council, one of the nation's largest environmental groups, released a joint statement in support of policy changes to help put more clean energy on the grid.
"What we're trying to do now is start a conversation between utility and solar providers so that we can equitably solve the cost of using the grid," said Ralph Cavanagh, codirector of NRDC's energy program.
When it comes to the substance of that conversation, however, the solar industry is split. A major reason for that is disagreement within the industry over whether utilities are friends or foes.
"The solar industry is very diverse, and when you look at the various interests at play, they don't necessarily align," said Julia Hamm, president and CEO of the Solar Electric Power Association, which counts both solar companies and utilities among its members. "But a growing number of voices in the industry are willing to sit down with utilities and talk about finding a solution that benefits everyone."
One segment of the small but growing solar industry has little trust in power-company giants.
"Utilities are constantly trying to change the rules in a way that would hurt solar," said Bryan Miller, president of the Alliance for Solar Choice, an advocacy group for rooftop solar providers. "We've worked to start up negotiations, and in some cases utilities have been open to discussion, but in many situations what we're seeing is that they insist on nothing short of pushing policies that would kill rooftop solar."
Other members of the solar supply chain see things differently. "A large segment of the solar industry has an outstanding relationship with the utilities," said Jim Hughes, CEO of First Solar, a solar-panel manufacturer and services provider. "We work very closely with utility providers — they're some of our largest customers."
At the heart of the disputes are rate structures for customers with solar panels.
Solar users in most states can sell excess power back to the grid — a policy that rooftop solar companies say is sound. But utilities argue that the flood of electricity has strained the system, and they want residential solar customers to pay extra as a result.
This divide could become a stumbling block in efforts to broker consensus over rate structures.
"We're not all on the same page right now, and that's only natural because we're a young industry," said Tom Werner, CEO of SunPower, a solar-panel designer and manufacturer and provider of both utility-scale and residential solar. "But energy is a policy-driven market, so a fragmented approach won't work in the big picture."
The road to regulatory change will undoubtedly be rocky. Despite the challenge, industry backers remain optimistic that solar can find its way.
"There is common ground [between utilities and the solar industry], and that's to provide energy and consumer choice. As long as we have a true north, we'll get there," Werner said.