Snowden, Greenwald Protest Phone-a-Drone Program
The anti-NSA duo is warning of deadly data errors.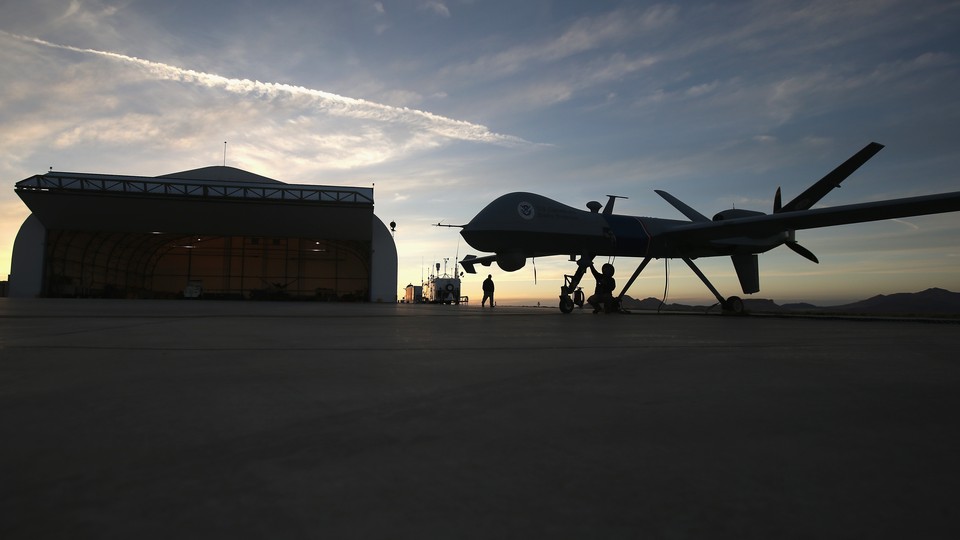 The U.S. increasingly is targeting lethal drone strikes based on cell-phone location data rather than on-the-ground intelligence, according to the latest allegations from journalist Glenn Greenwald and former NSA contractor Edward Snowden.
A former drone operator told Greenwald that the military uses the National Security Agency's controversial phone metadata program to locate suspected terrorists. That intelligence is then used to call in drone strikes, which has led to civilian deaths when the phone is no longer in the possession of the original target.
From the report:
Some [targets] have as many as 16 different SIM cards associated with their identity within the High Value Target system. Others, unaware that their mobile phone is being targeted, lend their phone, with the SIM card in it, to friends, children, spouses, and family members.
Some top Taliban leaders, knowing of the NSA's targeting method, have purposely and randomly distributed SIM cards among their units in order to elude their trackers. "They would do things like go to meetings, take all their SIM cards out, put them in a bag, mix them up, and everybody gets a different SIM card when they leave," the former drone operator says. "That's how they confuse us."
The former drone operator alleged that the military has carried out strikes without verifying that the phone being tracked is still being used by the original target. "We're not going after people — we're going after their phones, in the hopes that the person on the other end of that missile is the bad guy," he said.
In some cases, the drones themselves help find terrorists' phones, acting as fake cell-phone towers to grab the signal of a target's device. Once the phone is found, it can be tracked to within 30 feet. That tactic is especially common in Yemen, where on-the-ground intelligence is hard to come by.
Meanwhile, AP reports that an American citizen who is a member of al-Qaida is possibly being targeted for a drone strike. It's unclear if phone metadata is being used to track the suspected terrorist.