Senators and Scientists Play Climate Dating Game
Democrats agree on the need for action on global warming, but not so much on how visible scientists should be in the policy debate.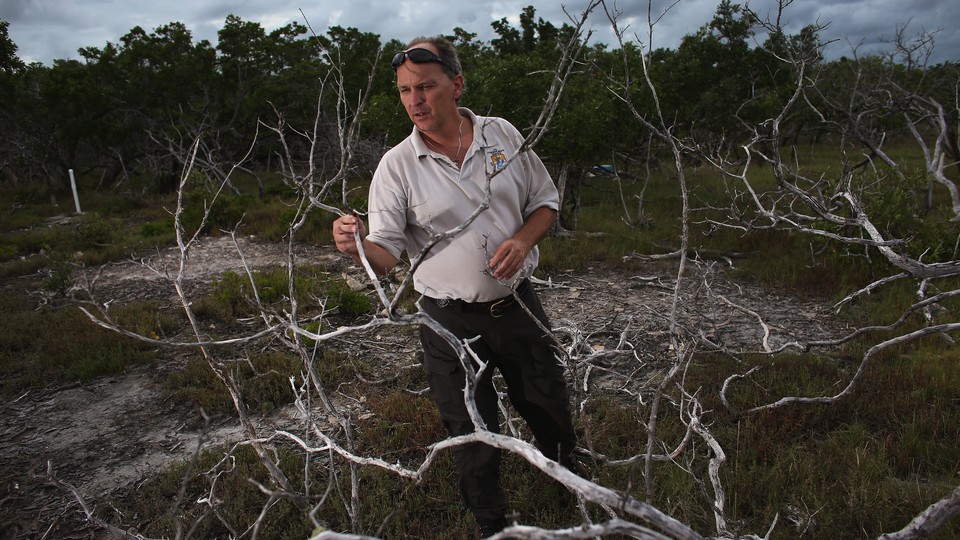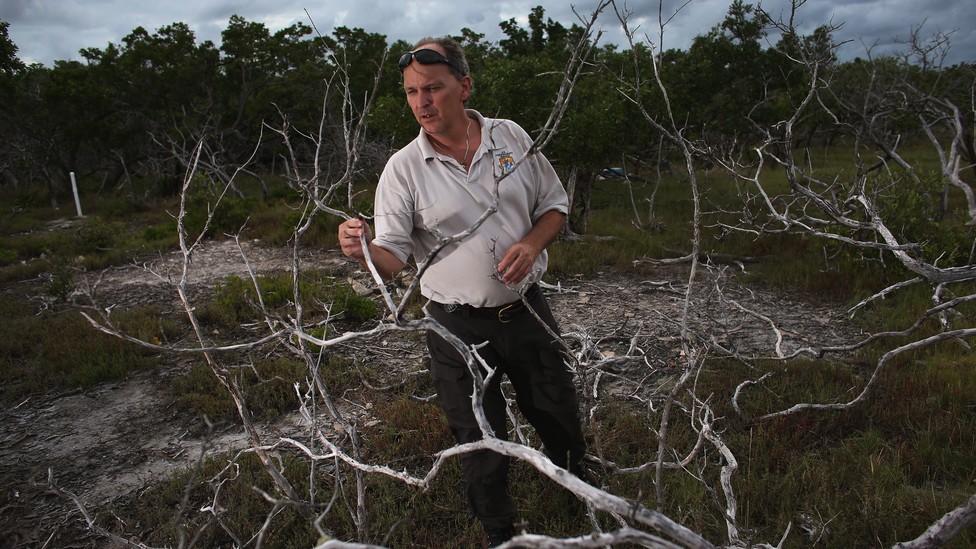 A coalition of Senate Democrats is pushing to shine a spotlight on climate change in the media. And they want scientists to play a starring role.
"When you talk about getting media attention it's important to also talk about who should be participating in that discussion," said Sen. Ben Cardin, D-Md., a member of the newly minted Senate Climate Action Task Force. "We'll be working to bring more voices into the conversation and that will certainly include scientists."
Last month, members of the task force, a group of Senate Democrats committed to climate action, sent a letter to the heads of major television networks, including ABC, CBS and NBC, asking them to give more media attention to climate change. The plea cited a study by left-leaning media watchdog Media Matters indicating that Sunday news shows spent only 27 minutes talking about climate change in the past year.
Members of the task force say the issue deserves increased attention in the news. But they don't just want to spark debate, they want to shape the conversation.
"We want to make sure climate deniers and scientists do not get equal time. Media coverage needs to be decisively in favor of the facts, "Sen. Brian Schatz, D-Hawaii, a member of the task force, said. "Making sure science is front and center in terms of media attention is certainly going to be part of our strategy."
How do Democrats plan to raise the profile of scientists? To start, they're looking to use good old fashioned PR.
"We need to work with scientists to pitch stories to the major media outlets that highlight the urgency of this issue," Sen. Chris Murphy, D-Conn., said. "Scientists aren't always good at self-promotion so we've got to make sure that the consensus position finds its way onto the airwaves."
Sen. Rob Menendez, D-N.J., another member of the task force, said he will encourage climate scientists "to do what they can to raise awareness about the facts that we all know to be true."
There's just one problem. Democrats can't agree on whether scientists should wade into a debate over policy.
Schatz, who met with CBS President David Rhodes last month along with Sen. Bernie Sanders, I-Vt., to discuss media coverage of climate change said scientists should be able to comment on the potential impact of policies designed to mitigate climate change.
Other members of the task force took a slightly different tack.
"It's important for scientists to talk about the certainty of climate change but people need to hear from lawmakers about the different policy options we have for dealing with it," Murphy said.
The extent to which Democrats can iron out differences of opinion may determine their ability to shape the conversation on climate change that's playing out in the press.
Disagreement among Democrats is nothing new. Climate hawks like Boxer and Sen. Sheldon Whitehouse of Rhode Island routinely talk about climate change in the context of rising carbon emissions while more moderate Democrats like Sen. Mark Begich of Alaska believe the issue should be framed in terms of its cost to taxpayers.
The note of discord among task force members, however, shows that even among the most staunch advocates of climate action within the Democratic party, there remains a lack of consensus on how to win public support for the cause.
Similar tensions exist within the scientific community. For climate scientists, explaining the science behind climate change is uncontroversial, but talking about policy is a sticky subject.
"If you want to advocate for one policy or another that's something that's based not only on expertise but also on values so scientists need to be clear about what the science is and what their values are," Dr. Gavin Schmidt, a climate scientist at the NASA Goddard Institute for Space Studies, said.
For now, science and ideology aren't likely to part ways anytime soon."Science and politics are always getting tangled up," Dr. Daniel Sarewitz, co-director of Arizona State University's Consortium for Science, Policy and Outcomes, said. "The underlying point is that everyone wants to have science on their side. It lends a kind of natural authority that everyone gravitates toward."
Regardless of a divide among lawmakers, Democrats in both chambers of Congress are advancing the message that climate change poses a real and substantial threat and requires immediate attention. Members of the House Safe Climate Caucus, led by Rep. Henry Waxman, D-Calif., announced last week that they would highlight the issue in weekly op-eds and youtube videos.
All this comes in the face of what has largely been Republican inaction, a feature of the debate that Democrats are quick to emphasize. "Republicans are doing nothing, but we will not be silenced," Waxman said last week at an event to announce the new push for climate action.