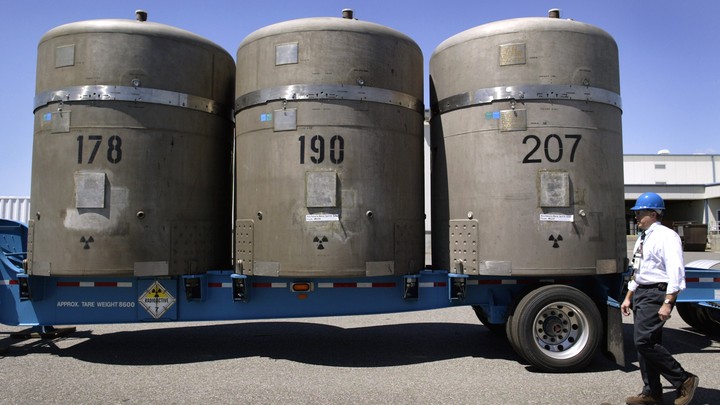 Salt beds used to contain nuclear-weapons byproducts in New Mexico could serve as an alternative to the now defunct Yucca Mountain nuclear-waste repository, The New York Times reports.
New Mexico's Waste Isolation Pilot Project functions as a safe storage facility for plutonium, a material that remains following the construction of nuclear weapons. WIPP is located inside underground salt beds that act as a natural sealant for nuclear byproducts.
The success of the project is attracting attention in light of the political impasse over Yucca Mountain, a site that was designated as a national nuclear-waste repository but remains in limbo following a directive from the Obama administration that it should not be used. 
WIPP is not authorized currently to store nuclear-fuel waste, but Congress could overturn this designation. For now, New Mexico Republican Gov. Susana Martinez has not taken a position on whether the facility should be expanded to include nuclear-waste intake.
"We haven't made any decision on any possible future mission for WIPP," said F. David Martin, the Cabinet secretary-designate for the New Mexico Energy, Minerals and Natural Resources Department. "The governor wants to be assured by the science that it could be done safely."
We want to hear what you think about this article. Submit a letter to the editor or write to letters@theatlantic.com.
Clare Foran
is a former associate editor at
The Atlantic
.