Pro-Keystone Lawmaker Doubts GOP Will Tether Pipeline to Debt Ceiling
"I just don't see it being connected right now," Rep. Lee Terry, an outspoken pipeline advocate from Nebraska.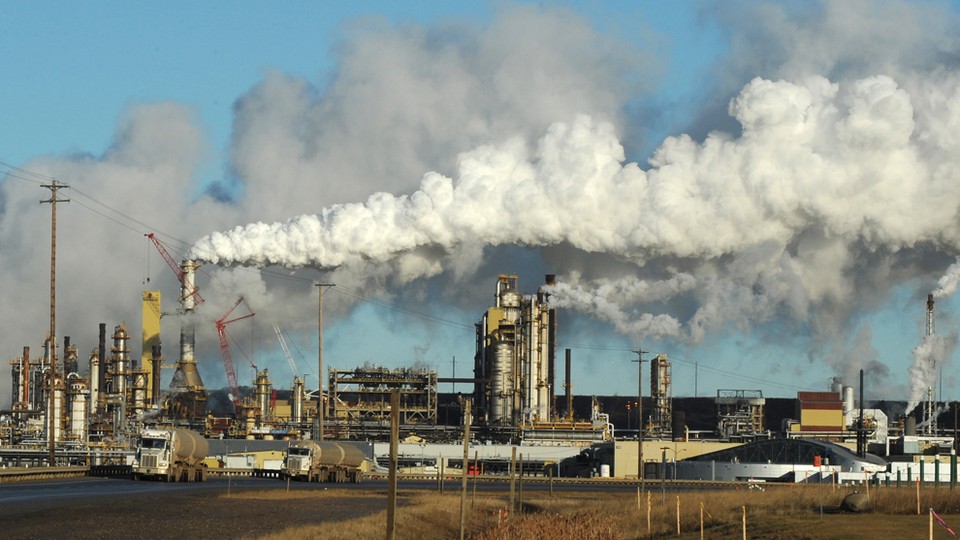 A House Republican at the forefront of the Keystone XL pipeline battle doubts the GOP will try to tether a debt-ceiling increase to White House approval of the project.
"I just don't see it being connected right now," Rep. Lee Terry, an outspoken pipeline advocate from Nebraska, told National Journal on Tuesday.
House GOP leadership hasn't ruled out trying to link the proposed oil sands pipeline, which remains under administration review, with the bill to prevent default.
Republicans are still weighing various policy goals they want tethered to the debt limit.
House Speaker John Boehner on Tuesday renewed calls for President Obama to approve Keystone, calling it a way to boost jobs and energy security, but he didn't directly address a question about using the debt bill as leverage.
But Terry said the decisive phase of the State Department's pipeline review that's now beginning makes a debt maneuver very tough.
State's final environmental analysis of Keystone released Friday, which buoyed pipeline supporters, launches new public comment and a 90-day period of input from other federal agencies.
"The reality is, they have a 90-day reprieve because of the comment period where it is hard to advocate interfering with that or doing something to during that 90-day period; and the debt limit comes up within that period, so the timing of when they started that 90-day clock kind of ... interferes with our ability to use the debt ceiling," Terry said at the Capitol.
Several Republicans who attended this morning's GOP Conference meeting said lawmakers did not talk about specific debt-ceiling options during the session.
"There were no specifics that were discussed, but we will do that during the course of the week," said Rep. Marsha Blackburn, a Tennessee Republican.
The current debt-limit suspension ends Feb. 7, but Treasury Secretary Jacob Lew has said he can use extraordinary measure to avoid default until late February.