Political Loose Ends Greet Landrieu on Energy Committee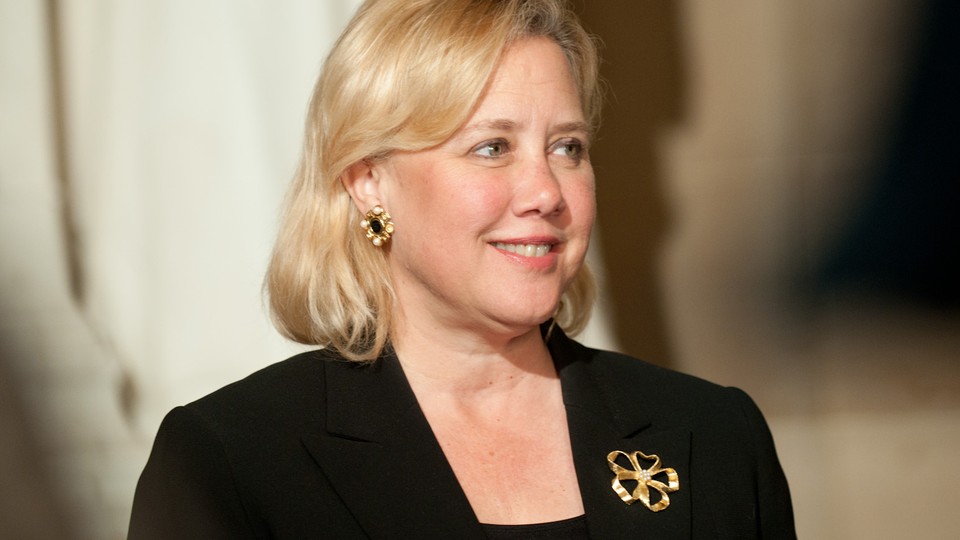 Mary Landrieu's snowy first day leading the Senate Energy and Natural Resources Committee was politically and procedurally untidy.
The Louisiana Democrat on Thursday opened a session that was supposed to include a vote on Rhea Suh, the nominee for a senior Interior Department role whose selection is suddenly playing a role in Landrieu's 2014 reelection campaign.
Suh has drawn criticism from Republicans who cast her as an enemy of fossil-fuel production on federal lands — and these Republicans include Rep. Bill Cassidy, who is challenging Landrieu in what's shaping up as a tight contest.
GOP political operatives have pounced on Landrieu's support for Suh, while Landrieu has returned fire at Louisiana's House Republicans, including Cassidy, who this week called on her to oppose the nomination.
Look for the politically charged nomination battle to drag on longer. There was no committee vote Thursday, as only four senators showed up for the meeting.
The snowstorm that sent senators scrambling for flights home Wednesday deprived the committee of a quorum, extending the battle over Suh's nomination to become Interior's assistant secretary for fish and wildlife and parks.
Landrieu plans to support Suh, who is Interior's assistant secretary for policy, management, and budget.
But Sen. Lisa Murkowski, the Alaska Republican who is the Energy Committee's ranking member, opposes the nomination.
"I am not sure what she has achieved or what she has learned in her current capacity that would merit a new and higher-ranking position," Murkowski said Thursday.
She told reporters later that she'll keep battling. "If she does make it through markup, I've got some procedural ways to slow things down," Murkowski said.
But she conceded that Democrats' Senate rule change last year to prevent filibusters on nominees has stripped her of some options.
Murkowski said she doesn't understand why the aborted markup was held at all, given that it was clear that few senators would attend, and given that other, less controversial nominees have already cleared the committee and are awaiting floor votes.
But she believes the decision came from above the committee's Democratic leadership level, including the White House and Senate Majority Leader Harry Reid.
"The relationship that I have with Senator Landrieu and Senator Wyden is not impacted at all by this Rhea Suh stuff," Murkowski said in an interview Thursday, referencing Ron Wyden of Oregon, who is taking his gavel from the Energy panel to the Senate Finance Committee in the wake of former Sen. Max Baucus's move to China, where he will be U.S. ambassador. "But I think it is very unfortunate that the administration and Senator Reid have put the two of them in a place where I think it is fair [to say] they clearly didn't want to be."
Landrieu, as the panel's newly minted chairwoman, opened the markup but deferred to Wyden to preside. But, given the snowstorm and lack of a quorum, she'll have to return later to the nomination that's now election-season political fodder.
It was an unusual first day atop the committee for Landrieu, who is expected to work closely with oil-state colleague Murkowski on a range of topics.
Wyden, Landrieu, and Murkowski posed for a photo after the committee session ended Thursday. "Those two," Wyden said of Landrieu and Murkowski, "are going to change the world."