Obama Wants Congress to Help With Climate Agenda After All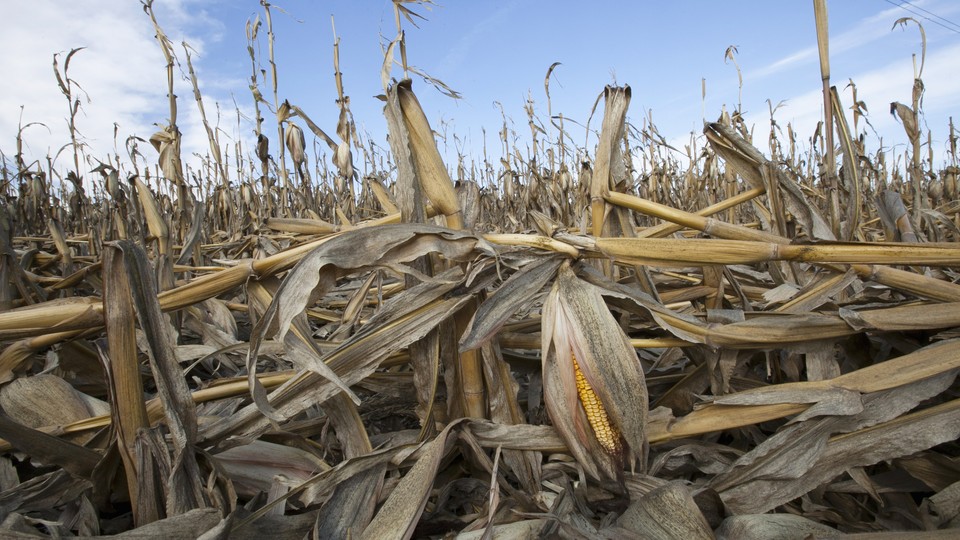 President Obama's upcoming 2015 budget plan will propose a $1 billion Climate Resilience Fund to help communities nationwide prepare for extreme weather linked to global warming, the White House announced Friday.
The big-ticket pieces of the White House climate agenda, notably carbon-emissions regulations for power plants, rely on executive powers at a time when climate legislation is dead on Capitol Hill.
But the newly proposed "resilience" fund, which will be in the budget plan released in March, would require approval from Congress. The fund would add to executive actions aimed at helping cities and towns harden defenses against climatic changes that are already underway.
"We know that, scientifically, no single episode of extreme weather, no storm, no flood, no drought can be said to have been caused by global climate change. But the global climate has now been so extensively impacted by the human-caused buildup of greenhouse gases that weather practically everywhere is being influenced by climate change," said John Holdren, the White House science adviser, on a call with reporters Thursday.
The proposed fund would invest in research and "unlock" data and information to improve knowledge of the effects of climate change and how to better prepare communities and infrastructure, the White House said. It would also assist local preparation efforts and "fund breakthrough technologies and resilient infrastructure," according to a summary.
Obama is visiting drought-stricken California on Friday, where he's also announcing a package of disaster assistance for California and other states that's drawn from funds provided through the recently passed farm bill.
California alone could receive up to $100 million for its 2014 losses. Nationwide aid could total about $1 billion, officials said.
Officials said they are speeding up the process for producers to access disaster assistance. Agriculture Secretary Tom Vilsack said the process usually takes six to eight months, but that federal officials plan to compress the application timeline down to two months, with checks arriving shortly thereafter.
"The president will direct the Department of Agriculture to accelerate in an historic effort to get the disaster programs now authorized under the farm bill to a point where farmers and producers in California and across the country will be able to apply for disaster assistance," Vilsack said.
Obama is slated to visit a Fresno-area farm and speak with farmers and others affected by drought, and he's also delivering a speech, the White House said.
"You can certainly expect that the president will talk about the connection between the increasing frequency and intensity of droughts and climate change," Holdren said.
{{ BIZOBJ (video: 4696) }}