No Place Like Sochi: Late-Night Comedy Roundup
Plus: Stephen Colbert finds a terror cell at the Olympics, The Daily Show describes what constitutes 'NFL material'—and more.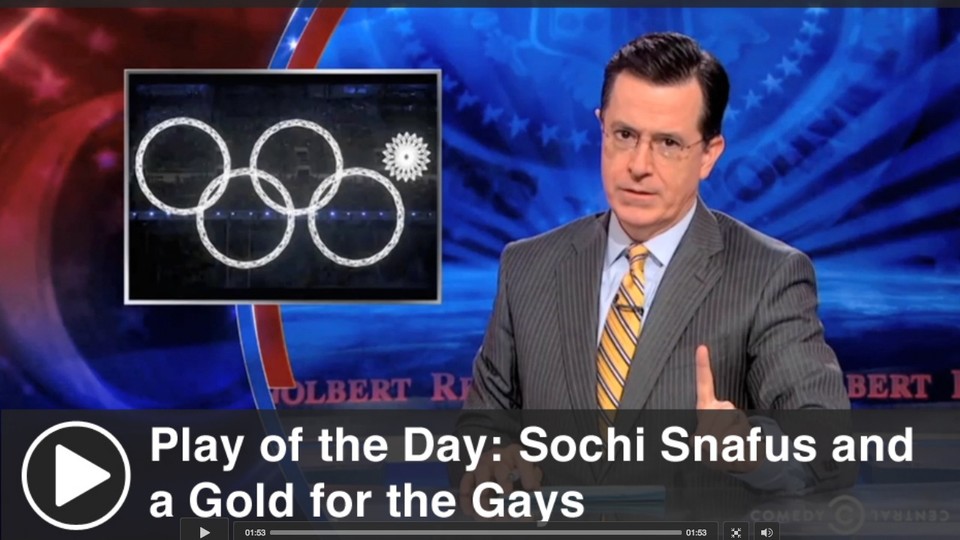 The kickoff of Sochi's Winter Olympics has been riddled with struggles, but Stephen Colbert thinks one snafu might not be a mistake at all.
Plus: Russia's opening ceremonies gloss over the dark periods of its history, and The Daily Show asks: Is an openly gay football player 'NFL material'?
Read more from National Journal.