Nancy Pelosi Takes Fox News to the All Sass Zone
Pressed by Fox reporters, she mocks the network.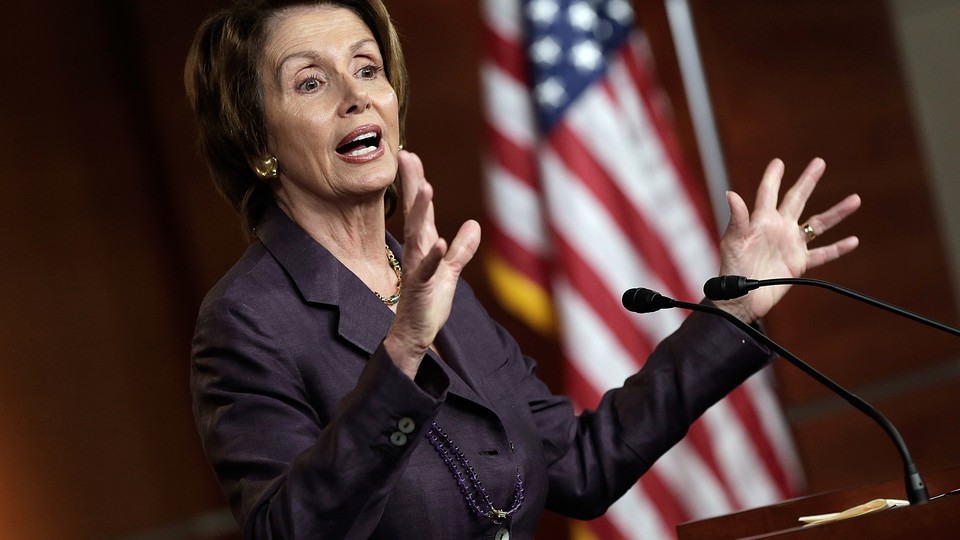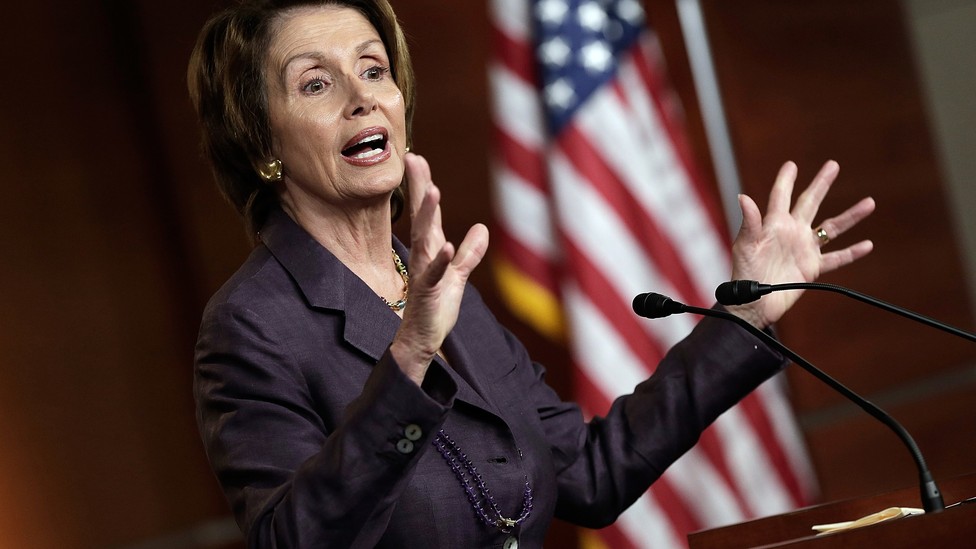 Fox News dominated House Minority Leader Nancy Pelosi's weekly presser Thursday, looking for answers on why she and President Obama continue to snub the network. But all they got in return was sass.
Two reporters for Fox News shouted questions to Pelosi about negative comments the president allegedly made at the White House about the news network, as well as her own refusal to go on Bill O'Reilly's show.
First, a reporter for Sean Hannity's show questioned Pelosi about negative comments the president made regarding the network's fairness during a meeting with House Democrats this week. The president complained in particular, the reporter said, about the network's coverage of his administration's handling of the Benghazi attack and the IRS's targeting of tea-party groups.
"I don't remember him talking about that. Maybe he was talking to someone individually or maybe it wasn't important to me among all of the wonderful things that we were talking about we can do for the American people," Pelosi said. "But the president's opinion or mine of Fox News is also, I don't think, important."
"And by the way, I had the pleasure of being on with Greta during the State of the Union. So I enjoyed that," she added.
A reporter for O'Reilly's program repeatedly hounded Pelosi over a promise she made to the Fox News host during an event at Kennedy Center, telling him that she would appear on his show. "We've been calling your office and you said you've been busy in February, March, April," the reporter said, repeatedly calling the leader a "woman of your word."
Pelosi insisted, "I didn't make any commitment to him. We were having a social conversation." She added that the House is frequently out of session, giving her little time to sit down with O'Reilly in her office. And, she repeated, she did just appear on Greta Van Susteren's program.
"In fact, it was at the White House. It was the first time I ever saw him — because I never see him on TV," Pelosi said, to laughter.
A cameraman for the network kept his lens on the reporter, ignoring Pelosi, throughout the presser, so expect to hear more about Pelosi's broken promise on The O'Reilly Factor in the near future.
{{ BIZOBJ (video: 4714) }}