Murray: Senate Democrats Will Not Do a Budget This Year
The already small number of things Congress plans to do this year just got smaller.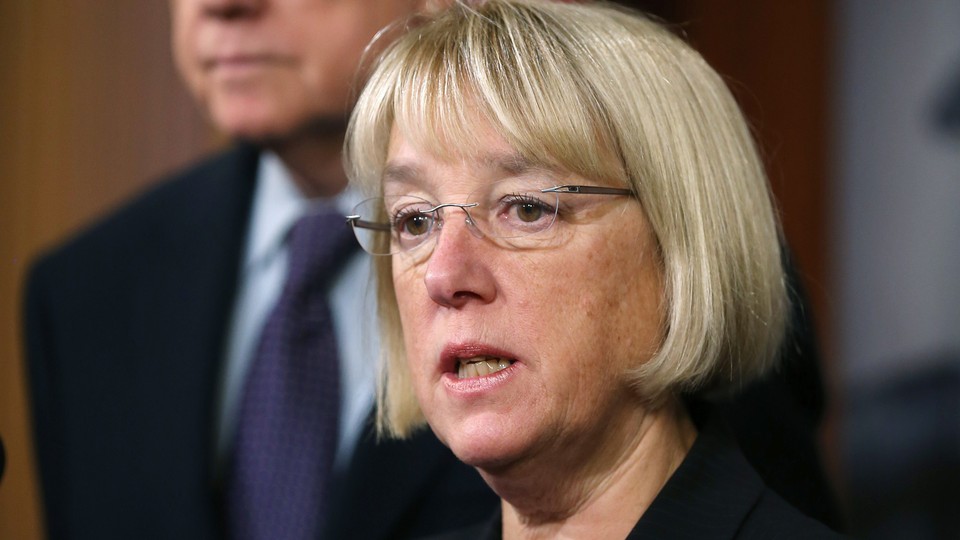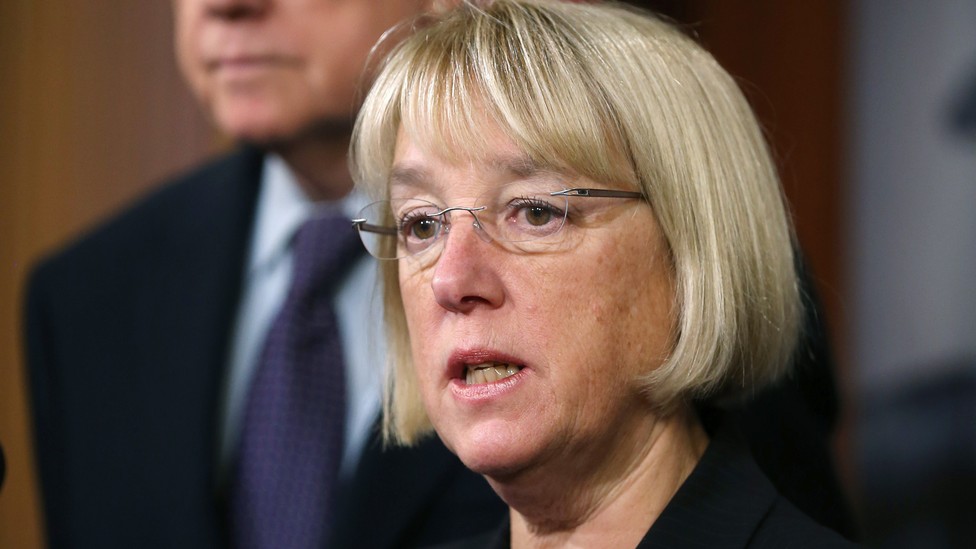 Just a day after Speaker John Boehner promised that House Republicans will produce a budget this year, Senate budget writer Patty Murray announced that her committee won't be joining them.
"Fiscal Year 2015 is settled, the Appropriations Committees are already working with their bipartisan spending levels, and now we should work together to build on our two-year bipartisan budget, not create more uncertainty for families and businesses by immediately relitigating it," Murray said in a statement provided to National Journal.
Essentially, the Senate Budget Committee chairwoman is arguing that there is no need to do a budget for fiscal 2015 because Congress already has one. The budget agreement that Murray concocted with Rep. Paul Ryan, R-Wis., and passed both chambers in December, already set the topline spending level for fiscal 2015 at $1.014 trillion. That's all appropriators need to pass their spending bills for funding the government through October of next year.
Murray did say, however, that she will work with the Senate Budget Committee to "lay out our long-term vision for creating jobs, boosting the economy, and tackling our deficits fairly and responsibly." Those proposals will allow Democrats to lay out their ideal financial vision for the country in an election year that they plan to structure around income inequality, without having to make any of the tough choices that go into a bipartisan budget agreement that actually would stand a chance of passing in both chambers.
Those concerns are shared by some House Republicans, who are encouraging Ryan not to produce a budget either, lest his 2015 proposals detract from their election-year arguments on the Affordable Care Act and job creation.
Senate Democrats also warn that the difference in topline figures between the current fiscal year and the next is a mere $2 billion (nothing in the context of a massive federal spending bill), leaving Ryan little room to make sweeping changes to federal spending. Ryan would have to break open his agreement with Murray in order to make a real impact, some argue.
"They just want to reopen the FY15 budget so they can hijack the process to play politics and use a vote-a-rama for partisan and campaign-related show-votes. If Republicans truly want to work with Democrats to build on the two-year bipartisan budget, that can happen without redoing a formal process for a budget that is already done," a Senate Democratic aide said.
But the House majority is in a slightly different position than their colleagues in the other chamber. Senate Democrats don't have a "No Budget, No Pay" promise to contend with. Some members worry that the deal could make House Republicans look hypocritical if they don't produce a separate fiscal 2015 budget, despite the Ryan-Murray agreement.