Medicare Advantage Faces Rate Cut
Some 30 percent of seniors in the Medicare program get health insurance through the private option.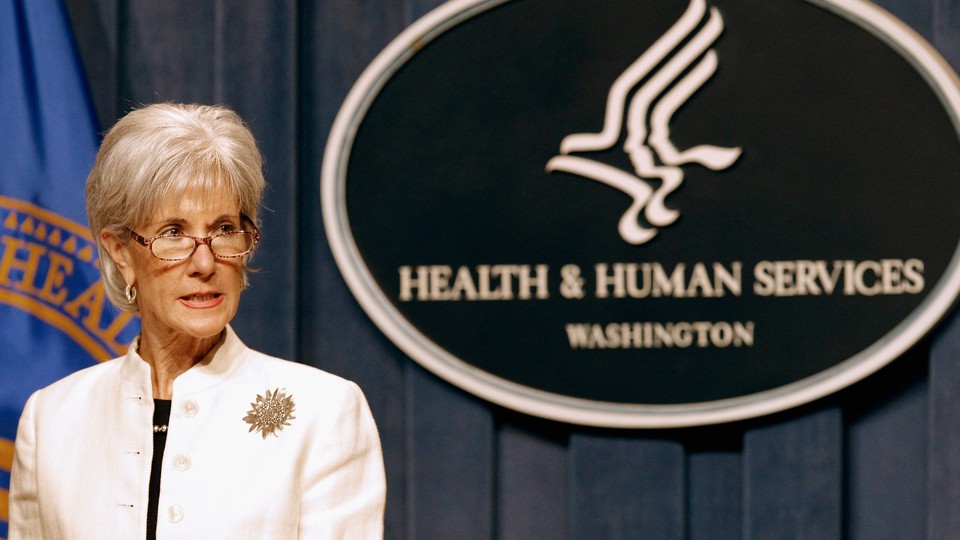 Medicare Advantage plans are facing a payment cut next year, the federal Medicare agency said Friday.
The administration's planned cut into Medicare Advantage — privately administered plans that serve about 30 percent of seniors — defies a months-long lobbying campaign from insurers. The industry has marshalled bipartisan support in Congress for their effort to block the payment cut. They argue that the Affordable Care Act — which imposes roughly $150 billion in cuts over 10 years — has already jeopardized the benefits the 16 million seniors in the program receive.
"To suggest that cutting $200 billion from Medicare Advantage can be done without impacting seniors' benefits is just wrong," said Robert Zirkelbach, spokesman for the industry association America's Health Insurance Plans. "Medicare Advantage plans are trying to do everything they can to preserve benefits and mitigate the costs for beneficiaries."
The cuts imposed by the health care law were aimed at stopping historic overspending in the program, which cost about 14 percent more than traditional Medicare coverage, according to reports. Policymakers approved the cuts in an effort to increase efficiency in providing Medicare coverage through private plans, but insurers say those cuts will be passed down to seniors.
Insurers have the support of a growing coalition in Congress; 40 senators sent a letter to the Centers for Medicare and Medicaid Services, the Health and Human Services agency that oversees the Medicare program, asking for payment rates to be kept level.
AHIP is using its "Seniors Are Watching" campaign to remind the Beltway audience that beneficiaries will see the effects of payment cuts in late October — just before the midterm elections. The lobbying and public-relations blitz will likely last through April, when CMS must finalize next year's payment rates.
There's a chance CMS could backpedal. Last year the agency reversed a 2.3 percent cut into a 3.3 percent increase, and AHIP is hoping for at least a flat rate — if not another reversal — this year.
"We continue to believe that in a challenging congressional election year for Democrats that the Obama administration will likely moderate these proposed rate cuts," wrote Paul Heldman in an analysis of the proposed payments. Heldman is a senior health policy analyst at Potomac Research Group, an independent industry research firm.
But Democrats have been wary of Medicare Advantage since the program began. Many liberals see it as an unnecessary subsidy for insurance companies, while Republicans say it's a promising way to bring competition into the health care market.
Although Medicare Advantage plans are more expensive than traditional Medicare, they often cover services that traditional Medicare doesn't — which is part of the reason the program has become so popular.
Enrollment rose in 2014 to 15.9 million enrollees, roughly a 9 percent increase from the year before, according to a new analysis from the consulting firm Avalere Health.
Roughly 30 percent of Medicare beneficiaries are choosing insurance plans through Medicare Advantage, rather than traditional Medicare administered by the federal government.
"MA plans continue to increase enrollment by finding new ways to offer attractive benefits and value to beneficiaries," Avalere CEO Dan Mendelson said in a press release.
The Congressional Budget Office predicted enrollment would fall after the health law and its Medicare Advantage cuts passed, but data from the Kaiser Family Foundation show a steady increase of about 10 percent annually since 2009 in the program.