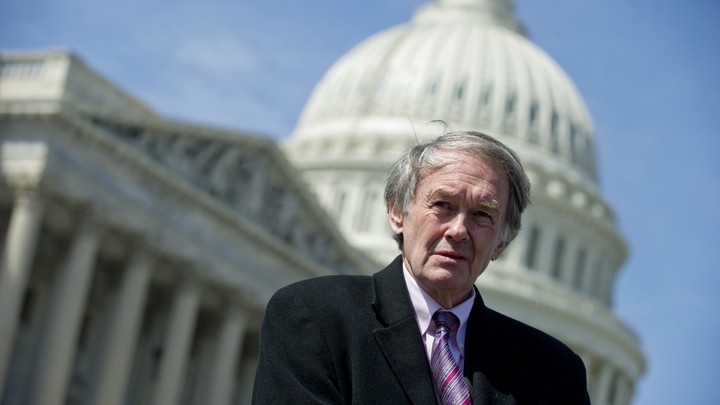 Sen. Edward Markey, an outspoken advocate of climate-change action, has been appointed to the Senate Environment and Public Works Committee.
The Massachusetts Democrat was named to the panel, which is chaired by Sen. Barbara Boxer, D-Calif., on Tuesday in the wake of Sen. Max Baucus's departure. Baucus, who previously served as a Democratic senator for Montana, was confirmed by the Senate to be ambassador to China last week.
Boxer said Tuesday that she looks forward to working with Markey.
"Senator Markey will be a great addition to the Environment and Public Works Committee because of his proven effectiveness as a legislator. He has shown great leadership on the issues that the EPW Committee is working on right now, including addressing climate change, investing in critical transportation and water infrastructure, and ensuring that our nuclear facilities are safe and secure," Boxer said in a statement.
Markey has long supported policies designed to mitigate climate change. He cosponsored a cap-and-trade bill with Rep. Henry Waxman, D-Calif., during the 111th Congress. The bill passed the House but failed to win approval in the Senate. Markey is also a former chairman of the now defunct House Select Committee on Energy Independence and Global Warming.
We want to hear what you think about this article. Submit a letter to the editor or write to letters@theatlantic.com.
Clare Foran
is a former associate editor at
The Atlantic
.