Liberal Donors Putting Their Personal Agendas Ahead of the Democratic Party
By targeting moderate Democrats on energy and gun control, the Left is helping Republicans retake the Senate.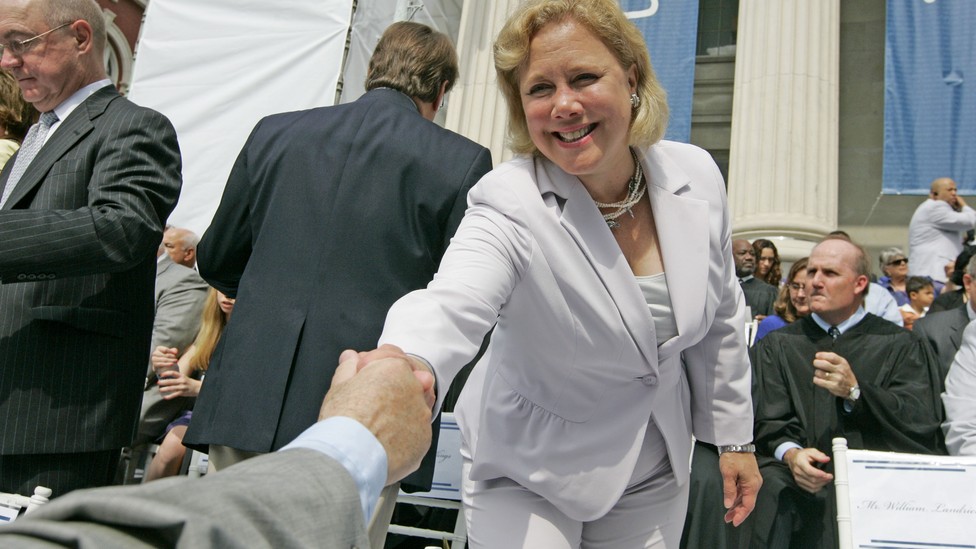 When billionaire environmental activist Tom Steyer unveiled a list of five senators he would target over their support for the Keystone XL pipeline, one name stood out. Sen. Mary Landrieu of Louisiana was the only Democrat in his crosshairs, and her campaign is of vital importance to Democratic strategists. Indeed, her reelection may decide whether Democrats are able to hold their Senate majority.
Steyer might yet take the ads elsewhere — his political group, NextGen Climate Action, said it will only go after one of the five lawmakers anyway. But his threat tugs at a deeper frustration roiling the Democratic political community: Even as the party is badly outspent in the early going of the 2014 election, some of their top donors have yet to awaken to the threat. In fact, like Steyer, the party's rich benefactors are putting their single-issue crusades ahead of the party's greater interests.
Take Michael Bloomberg. The former New York City mayor's group formed to combat gun violence, Mayors Against Illegal Guns, spent $350,000 last year assailing another endangered Democrat, Sen. Mark Pryor of Arkansas, over his opposition to a gun-control bill. In a small state, that counts as a heavy buy against an incumbent who can barely hold off attacks from Republicans.
It's left the Democratic strategists plotting the Senate races scratching their heads. While Democrats aren't facing the deep internal divisions plaguing Republicans, it only takes a few wealthy liberals to create holy hell in the party's most consequential Senate races.
"I say over and over, 'Lord protect me from my friends so I can focus on my enemies,' " said Ben Chao, a Democratic operative who runs a super PAC supporting Landrieu and Pryor. "This is an apparent case of that."
Chao and others say they don't worry too much about Bloomberg's spending itself, which is minimal, but rather the mind-set it betrays. The party's control of the Senate is in deep danger, and Democrats need money to ramp up their campaigns — especially from their heretofore underfunded outside groups — now. Efforts from supposed allies that are counterproductive, to them, verge on the unthinkable.
"It's terrible timing," said Morgan Jackson, a Raleigh-based Democratic strategist unaffiliated with Sen. Kay Hagan's campaign in North Carolina. "The fact of matters is "¦ it is very shortsighted politics."
Jackson and other North Carolina Democrats would know best. Americans for Prosperity, a nonprofit group bankrolled in part by the industrialists Charles and David Koch, has invested more than $8 million in ads there targeting Hagan. The ad buys, the largest of the roughly $27 million the organization has already spent this election cycle, have coincided with a drop in support for the senator, according to several public polls.
Democratic groups haven't been entirely silent: Senate Majority PAC has run ads defending Hagan, and Politico reported Thursday that the nonprofit Patriot Majority USA would take to the airwaves in the Tar Heel State. But their ad buys are dwarfed by AFP's.
Steyer, if he chose to focus on maintaining a Senate Democratic majority, could help change that. According to spokesman Chris Lehane, he spent $8.5 million last year helping elect Virginia Democratic Gov. Terry McAuliffe. That was on top of the nearly $5 million he spent in the Massachusetts special election last year to assist now-Sen. Edward Markey — both in the primary and general.
But, as Lehane explains, Steyer wants to use his financial muscle to counterbalance what he perceives as the oil industry's political might. And for now, that means targeting supporters of the Keystone pipeline, a list that includes Landrieu, the new chairwoman of the Senate Energy Committee. "The fossil-fuel industry has been enormously supportive of folks, especially folks supportive of the pipeline," Steyer's spokesman said.
(Lehane said the proposed ad would ask voters whether the senator knows if oil pumped through the pipeline will be used domestically or be shipped to China. NextGen is asking people who visit its website to vote for which lawmaker the committee should target.)
Democrats remain publicly confident that, eventually, their donors will come around.
Bloomberg's spending against Pryor ruffled feathers, but he has reportedly given Senate Majority PAC $2.5 million since — seven times the amount he invested against Pryor (money that, ironically, could be used to help the Democrat's campaign). Sources familiar with Steyer's thinking say he could soon follow suit, assuming he's satisfied the Senate Democratic caucus remains committed to the climate-change fight.
"We are looking to be exceptionally supportive of the effort to make sure Democrats retain the Senate," the source said.
Democrats will be pleased to hear that. Because at the moment, their frustration is about to boil over.
"So far, we're hearing crickets chirp," said Brad Crone, another Raleigh-based Democratic Party operative. "Right now, [donors] are peacocking, they got the feathers out, but they're not putting any money down to buy TV advertising."