Legal Decision Creates Fresh Uncertainty for Keystone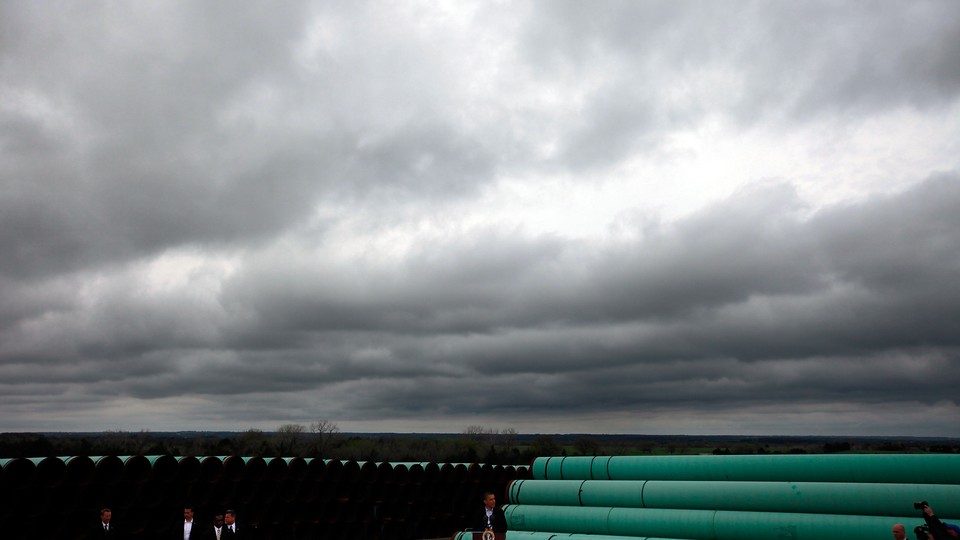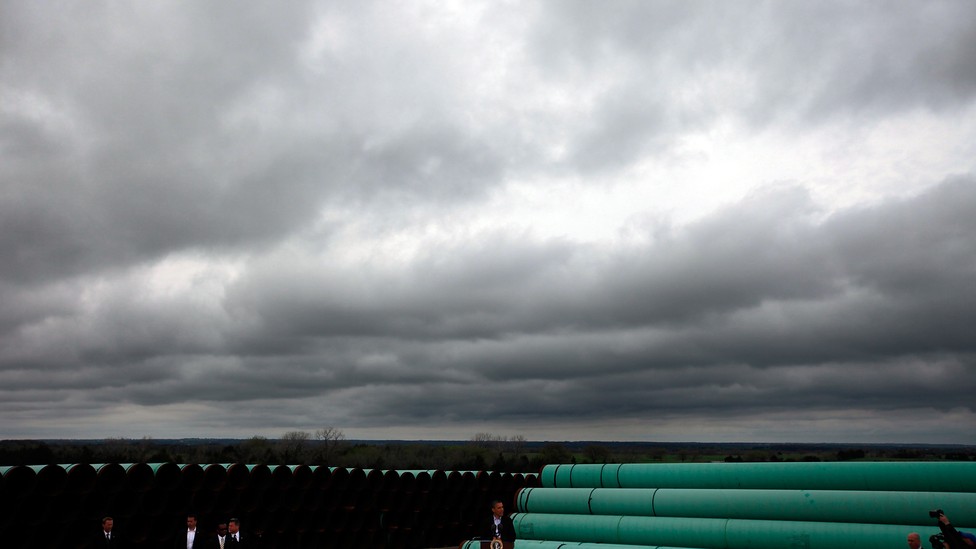 A Nebraska judge on Wednesday threw out a state law authorizing Republican Gov. Dave Heineman's approval of a path for the Keystone XL pipeline through the state, The Washington Post reports.
District Court Judge Stephanie F. Stacy concluded that the law violated the state constitution, and stated that jurisdiction for route approval rests instead with the Nebraska Public Service Commission.
Heineman quickly told the court he would appeal the decision.
The decision is another bump in the road for the controversial proposed pipeline, which would transport crude from Alberta's oil sands to Gulf Coast refineries. Final authority to approve or reject the project rests with President Obama because it would cross the U.S.-Canada border, and the project is under State Department review.
According to the Omaha World-Herald, the ruling won't impact an executive-branch determination on the project, but it will likely compel TransCanada, the company set to build the pipeline, to go back to the drawing board in Nebraska and ask the state to reapprove the route.
TransCanada said of the decision: "We are disappointed and disagree with the decision. We will now analyze the judgment and decide what next steps may be taken. TransCanada continues to believe strongly in Keystone XL and the benefits it would provide to Americans — thousands of jobs and a secure supply of crude oil from a trusted neighbour in Canada."
An environmentalist battling Keystone called on the State Department to stop the clock on its review.
Anthony Swift, an attorney with the Natural Resources Defense Council, called for the State Department to pause in order to "give Nebraska the opportunity to determine Keystone XL's route in accordance with its laws."
The State Department is conducting a 90-day review to determine whether approving Keystone is in the "national interest," a process set in motion by the Jan. 31 release of a final environmental impact analysis.
The consulting firm ClearView Energy Partners on Thursday said the court decision could delay the federal review while questions about approval of the pipeline route through Nebraska are worked out.
"Yesterday's ruling could give the State Department and the White House a reason to extend the ongoing National Interest Determination process," the firm said in a short analysis.
Ben Geman contributed.