Landrieu Era to Begin on Senate Energy Committee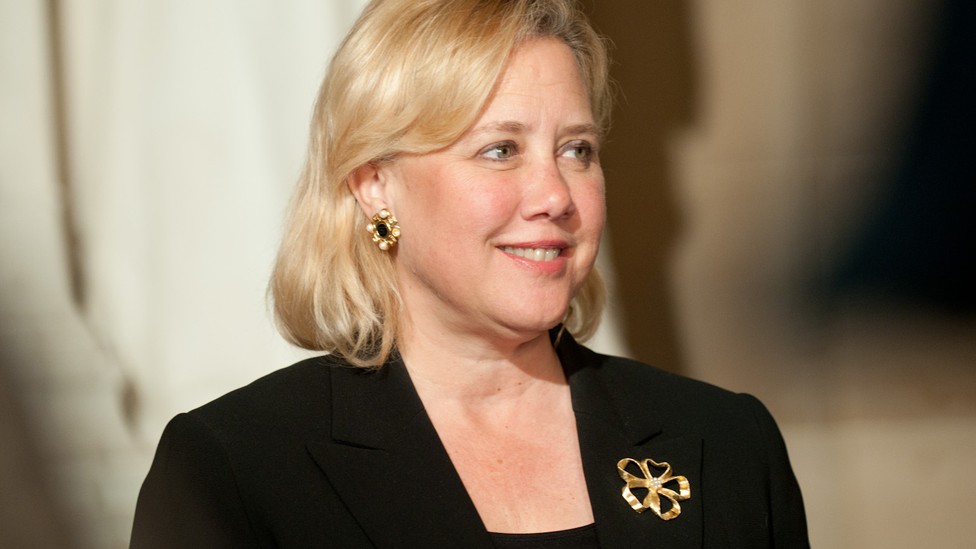 Louisiana Democrat Mary Landrieu, a staunch ally of oil and natural-gas producers, is on the cusp of formally becoming chairwoman of the Senate Energy and Natural Resources Committee.
Landrieu, who sits to the political right of outgoing Chairman Ron Wyden on energy policy, will officially take the gavel Thursday, her office announced Tuesday afternoon. Landrieu had already broken the news Tuesday morning to state utility regulators in town for a conference. "I am excited to be working with you all," she said.
Wyden is becoming chairman of the powerful Senate Finance Committee in a game of musical chairs set in motion by last week's Senate confirmation of former Sen. Max Baucus to become ambassador to China.
Landrieu told the utility conference that she would become chairwoman early Tuesday afternoon. But her office later issued a press release saying the Senate Democratic Caucus voted Tuesday afternoon to name Landrieu the panel's chair, and the Senate will vote Thursday on a resolution that will make the appointment official.
Landrieu told National Journal in a short interview Tuesday that she has not yet crafted a detailed plan for her tenure atop the Energy panel.
"I have not made any decisions about the agenda yet. I am in a complete listening mode," she said, adding that she plans to meet with each committee member personally. "I am just taking it a step at a time."
But Landrieu confirmed that her signature bill to expand the amount of federal offshore oil-and-gas royalty payments given to Gulf Coast states is on her agenda. Landrieu's plan would also provide revenue-sharing to Alaska, as well to states that may have drilling off their shores in the future.
More broadly, look for Landrieu to use the gavel in a way that's far more supportive of exporting U.S. natural gas and crude oil than Wyden was. The chairmanship is also expected to financially boost what could be a tight reelection campaign for Landrieu this fall.
At the meeting of the National Association of Regulatory Utility Commissioners, Landrieu extended a helping hand. "If you have had problems with the committee before, please give me a chance to straighten them out. If you have gotten along with the committee before, give me some tips as to how that worked so well, and we'll go from there, but please give me a chance," she said at their winter meeting in Washington.
Landrieu drew quick cheers from oil and coal industry groups. The American Coalition for Clean Coal Electricity, an coal industry lobbying group, praised her for being an "outspoken critic of EPA's misguided carbon regulations."
"We hope Senator Landrieu's chairmanship will inspire a new era of bipartisan cooperation between both chambers of Congress in defending the American people and the American economy against President Obama's dangerous and reckless carbon rules," said Laura Sheehan, a spokeswoman for the group.
An environmental group fired a shot across Landrieu's bow.
"The senator would do well to remember that she represents all the citizens of Louisiana who are dealing every day with the health and climate impacts of the petrochemical industry and not simply the corporate donors who are lining her pockets with petrodollars for reelection," said Stephen Kretzmann, executive director of the group Oil Change International.