King Coal Boasts About Keeping Us Warm While Taking a Jab at Natural Gas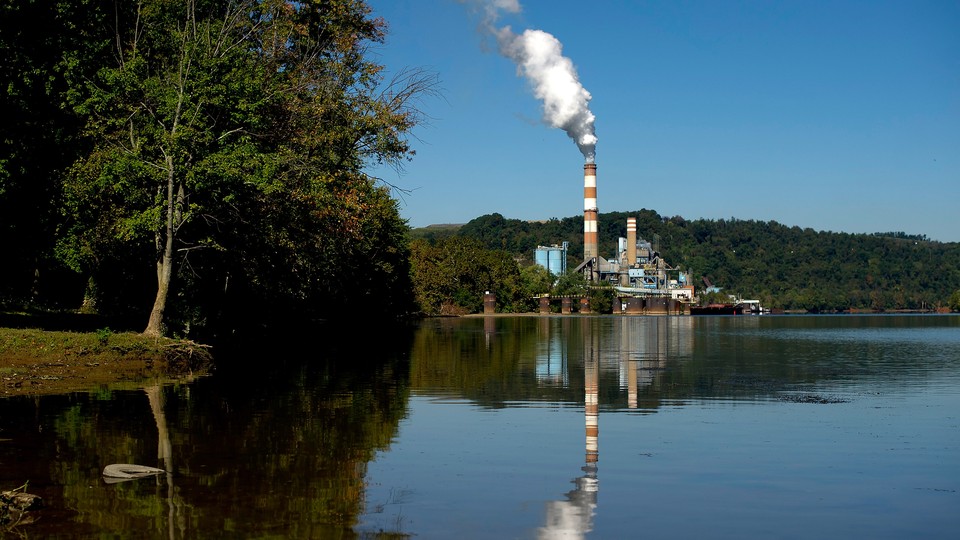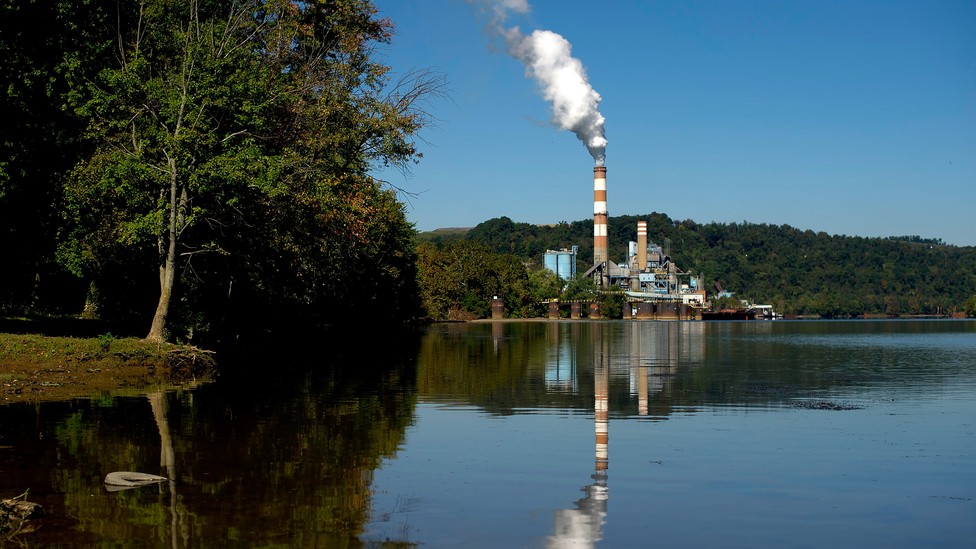 Coal backers are seizing on electricity price increases spurred by winter weather to make the case that power providers are leaning too heavily on natural gas.
The eastern U.S. experienced record demand for electricity in January as a result of the polar vortex, a swirling mass of arctic air that descended from the north and caused record-low temperatures and heavy snowfall. The frigid weather led to increased electricity demand and pushed up natural-gas prices.
"The polar vortex demonstrated the very real problems associated with overdependence on natural gas in our power system, resulting in significant price spikes for consumers," said Laura Sheehan, a spokeswoman for the American Coalition for Clean Coal Electricity.
ACCCE, which lobbies for the coal industry, and the Electric Reliability Coordinating Council, an organization of utilities, issued separate reports this month painting coal as the power sector's pinch hitter in the midst of this winter's cold snap.
According to ACCCE's report, nearly 90 percent of coal-fired power units owned by utility giant American Electric Power and slated to be retired next year were up and running during the cold weather. "Analysts have found that coal retirements and increased reliance by the power sector on natural gas were linked to price spikes and reliability issues," it said.
The ERCC report similarly emphasized the need for a diverse energy sector and warned that Environmental Protection Agency regulations to limit carbon emissions from new and existing power plants could choke domestic power generation.
EPA released a draft proposal to curb carbon emissions from future plants in September; rules to control emissions from existing plants are still being developed.
"We issued this paper to remind policymakers and those in the activist community that if you take the balance out of the electricity system by using the power of government fiat to allow one fuel source to dominate, then the risk is that you create a system that is not reliable and not affordable," said Scott Segal, director of the ERCC.
The recent reliance on coal was noted this week by Senate Energy and Natural Resources ranking member Lisa Murkowski, R-Alaska, in an address to the National Association of Regulatory Utility Commissioners.
"What we learned from the polar vortex is that for one key system, 89 percent of the coal capacity that is slated for retirement next year because of an EPA rule was called upon to meet rising demand," said Murkowski, a vocal critic of the EPA regulations. "That raises a very serious question — what happens when that capacity is gone?"
Coal and natural gas have had a somewhat uneasy relationship over the course of the past decade. Coal remains the dominant source of electric generating power in the U.S., but it is unquestionably under threat. This is largely because a domestic oil and natural-gas boom fueled by hydraulic fracturing has pushed gas prices downward and made it hard for coal to compete.
Tensions between the two fuel sources flared a few years back when the CEO of Chesapeake Energy, the second-largest producer of natural gas in the U.S., made a major contribution to the Sierra Club's Beyond Coal Campaign.
Mary Durbin, the president of America's Natural Gas Alliance, a trade group for domestic natural-gas producers, downplayed the suggestion of growing tension between the coal industry and natural-gas developers.
"Do we need to have a rational policy in place to make sure we have a diverse fuel mix? Sure," Durbin said. "But I don't think we have a problem with being overreliant on natural gas at this point. This isn't an either-or proposition. I think both coal and natural gas are going to continue to be foundational base-load power sources for our economy moving forward."
When asked whether he believes the energy sector is too reliant on natural gas, Segal was quick to shift the conversation in a different direction. "I'd put it this way," he said. "One of the strengths of the American electricity system is its diversity of fuel sources and generation types." Segal added: "The polar vortex shows we need every fuel source to play its part when the system is under stress."
Sheehan agreed with Segal's assessment. "We all benefit from having a diverse fuel supply and we don't want there to be an overreliance on any one fuel, whether that's renewables, natural gas, or coal," Sheehan said.
But she didn't shy away from a discussion of how the two power sources stack up. "In terms of generating electricity, coal-based power has some general advantages over natural gas that are magnified under conditions like the polar vortex. Natural gas is a 'just-in-time' fuel, piped in as power plants use it — so power-line disruptions due to a drop in temperature or spike in demand impact generation in real time. Coal, on the other hand, is stockpiled at the plant and generally not subject to such disruptions," she said.
---
Ben Geman contributed to this article