Kerry Feels Keystone Pressure From All Sides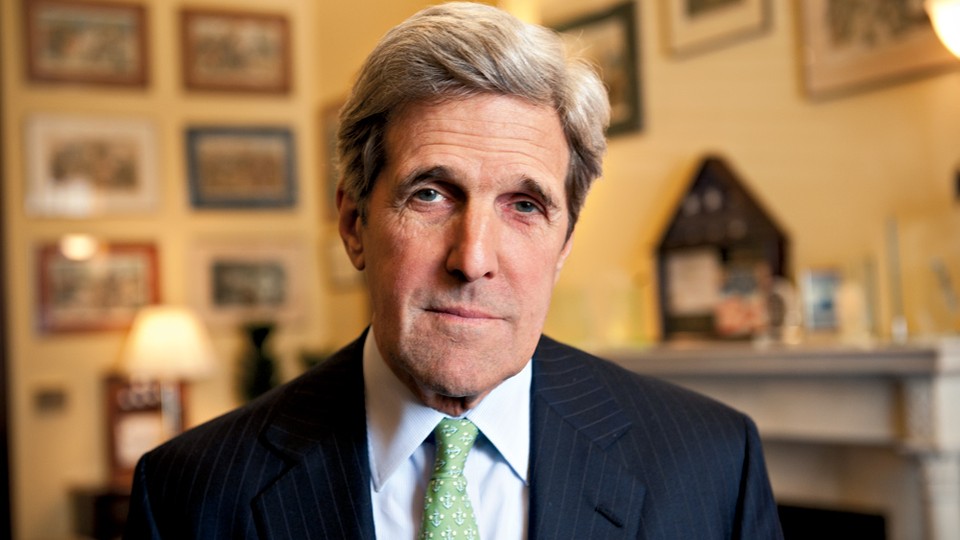 As the clock counts down to a decision on the Keystone XL pipeline, opponents and supporters of the project are ramping up the pressure on Secretary of State John Kerry to take their side in the debate.
Sens. Barbara Boxer, D-Calif., and Sheldon Whitehouse, D-R.I., cochairs of the newly minted Senate Climate Action Task Force, sent a letter to Kerry on Wednesday asking him to delay a decision on the pipeline, which would bring crude oil from Alberta, Canada, to Gulf Coast refineries, until a study documenting the public health impact of oil-sands extraction has been carried out.
"More needs to be done before any final decision on the Keystone XL pipeline is made," the senators wrote. "And we urge you to complete a comprehensive human health impacts study — nothing less than the health of our families is at stake."
Following the release of a final environmental-impact statement on the project at the end of last month, the State Department, with Kerry at its helm, must now decide whether construction of the pipeline is in the national interest. That's made the secretary of State a person of interest for pipeline backers and detractors, as both sides clamor to influence the determination.
Jack Gerard, the president of the American Petroleum Institute, a trade association for the oil and natural-gas industry, also penned a letter to Kerry this week. The letter, which was sent Tuesday and signed by Sean McGarvey, president of North America's Building Trades Unions, has an opposite message from the one broadcast by Boxer and Whitehouse.
"We write to reiterate our request that you complete the National Interest Determination process and have President Obama approve the cross-border permit for the Keystone XL Pipeline — without further delay," Gerard and McGarvey write.
Environmentalists say the pipeline will speed oil-sands development and increase carbon pollution. Project supporters, however, point to the recently finalized State Department environmental review, which states that oil-sands development will proceed with or without the pipeline.
President Obama has said he will not allow the pipeline to be built unless it is shown that it will not significantly increase carbon emissions.