John Dingell, the Longest-Serving Member in Congressional History, Will Retire
Michigan Rep. John Dingell, a Democrat and auto industry advocate who has served in the House since 1955, announced his impending retirement on Monday.
This article is from the archive of our partner
.
Michigan Rep. John Dingell, who has served in the House of Representatives since 1955, announced his impending retirement on Monday. Over the course of his uninterrupted 58-years-and-counting in the House, Dingell was strongly liberal and fervently supportive of the auto industry.
Dingell's legacy over the long run will be his tenure. He is already the longest-serving member in the history of Congress, with the closest runner-up, Michigan's John Conyers, trailing him by almost a decade. He's served since the Eisenhower administration, since — for scale — the first McDonald's opened. He replaced his father in the seat to which he first won election; between the two of them, the Dingells will have served Michigan nearly half of the length of time that it has been a state. Part of the reason Dingell gave for retiring at this point was that he didn't want "to be carried out [of Congress] feet first" — as his father was.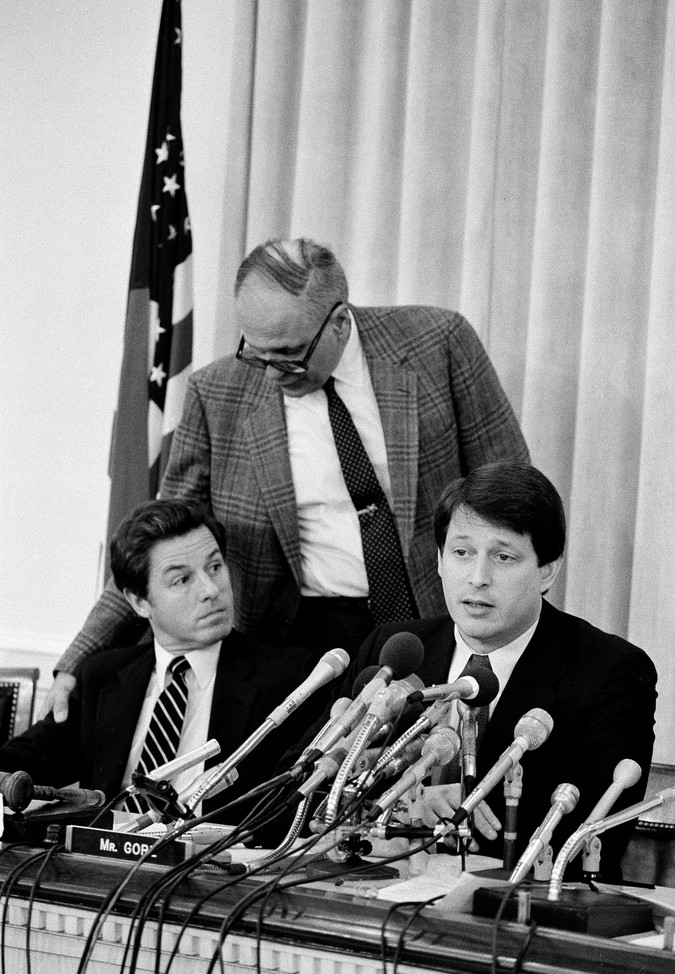 One of the defining issues of Dingell's career has been his close relationship with the auto industry. His district, though it was redrawn several times, consistently overlapped with the suburbs of Detroit, meaning that a fair number of his constituents were current or former auto workers. Normally, that's not a problem for a Democrat, but when the industry and the push for new environmental regulations came into conflict, Dingell found himself at odds with his party.
In 1975, he helped draft the original automotive fuel efficiency standards, known on Capitol Hill as CAFE ("Corporate Average Fuel Economy"). Repeated efforts to raise the minimum number of miles-per-gallon cars and trucks were expected to get met with opposition from Dingell, who worried that increases would harm auto sales and, therefore, employment. In 2009, Mother Jones outlined the case against Dingell on CAFE — but when President Obama in 2012 reached a deal to increase standards with the automotive industry, Dingell supported the move.
In other regards, Dingell has been staunchly liberal, repeatedly introducing single-payer health care proposals and voting for the Civil Rights Act of 1964.
While congressional retirement announcements appear to have been coming fast and furious of late, a reminder: this crop of retirements is not unusual. The only thing unusual about the retirement of John Dingell is that one would be forgiven for thinking that it was never going to happen.
This article is from the archive of our partner The Wire.