Is Hillary Clinton Stunting the Democratic Party's Development?
If the party looks back to the 1990s with its presidential nominee, it could be bad news for the rising generation of leaders.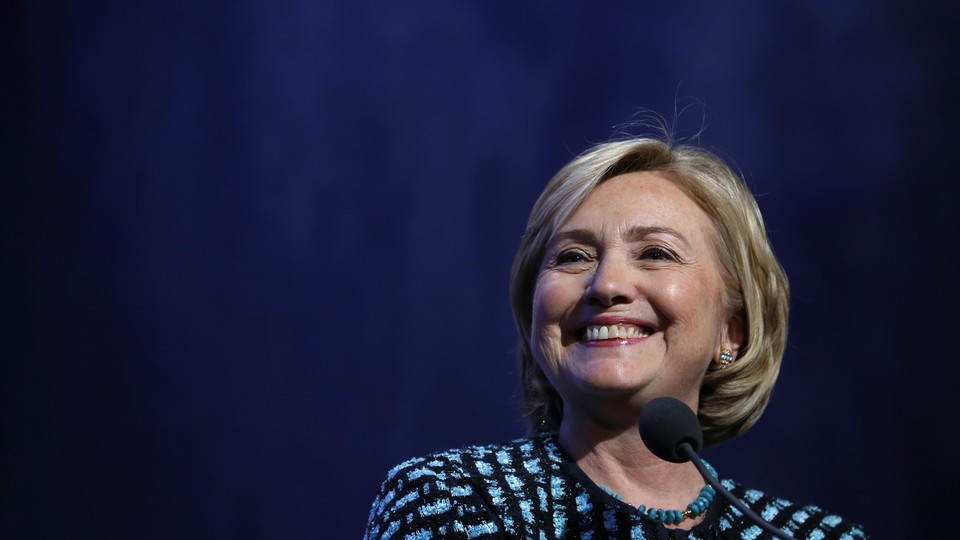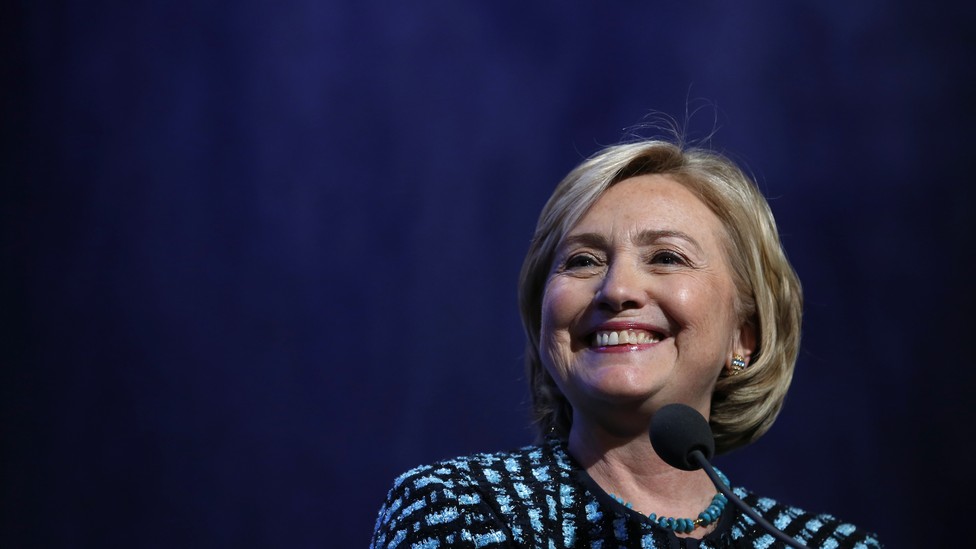 Hillary Clinton has dominated the Democratic presidential discussion like few other candidates before her. Two years out from the Iowa caucuses, she already has a top-tier super PAC, a grassroots organizing machine, dozens of big donors ready to open their wallets, and massive support from Democratic voters. It's unprecedented in modern politics, veteran Washington operatives agree.
But her inevitability masks a potential weakness within the Democratic Party: the lack of a deep bench of future national leaders. For a coalition that prides itself on diversity, the list of presidential hopefuls is filled with white men: Vice President Joe Biden, Maryland Governor Martin O'Malley, New York Governor Andrew Cuomo, and former Montana Governor Brian Schweitzer. With Clinton, the party that nominated Barack Obama in 2008 is now looking to the past for their presidential hopeful.
Furthermore, the Democratic dependence on Hillary Clinton hampers the development of a Democratic farm team. With Clinton expected to take up so much room in the post-Obama party, is there much room for anyone else?
Parties typically develop national leaders and future candidates through the primary process. This is especially true for Republicans, who have famously nominated the runner-up in the previous cycle's primary contests nearly every election since 1976.
By 2016, it will have been eight years since Democrats have had a contested primary, and if Clinton is effectively anointed the nominee and wins the presidency (still two big ifs), it will have been 16 years by the 2024 cycle. That's a long time without the incubation chamber for national leaders that primaries provide. A run, or even the anticipation thereof, draws media attention and voters' interest, boosting the potential candidate's national profile.
Republicans have developed a farm team of up-and-coming elected officials considering presidential bids. Just look at leaders in their 40s who, if not candidates themselves, can at least serve as national surrogates for the party. In the Congress there's Senators Marco Rubio of Florida and Ted Cruz of Texas, along with 2012 vice-presidential nominee Paul Ryan. In the statehouses, there's Wisconsin Governor Scott Walker, Louisiana Governor Bobby Jindal, and Ohio Governor John Kasich.  Most have positioned themselves as part of a new generation of reformers.
The story is very different for Democrats. There are just two well-known potential 2016 candidates in their 40s: New York Senator Kirsten Gillibrand and New Jersey Senator Cory Booker. Ask Democratic strategists for examples of other younger up-and-comers, and you'll hear names like Julian and Joaquin Castro, the congressman and San Antonio mayor, respectively. And California Attorney General Kamala Harris is always touted, despite her limited political experience.
That's not only the fault of Clinton's shadow. The 2010 Republican wave wiped out many Democratic officeholders, including many governors, which are traditionally the primary pool of presidential contenders.
Since Clinton promises to be a formidable candidate, this may not matter in the short-term. And even if she doesn't run—which those close to her insist is possible—her decision will open the floodgates for a slew of potential candidates who have said they will not jump in as long the former secretary of State is running.
"If Hillary doesn't run, there are a lot of substantive potential candidates," one Democratic strategist noted. There are plenty of good options among those who have already expressed an interest in running—including Biden, who is the overwhelming non-Hillary favorite in early polling—and probably others we're not even talking about yet.
Still, many Democratic players think the party's voters will demand a woman to lead their ticket in 2016, or a person of color. If true, that would diminish most of the remaining likely candidates.
The obvious options dwindle from there. There's Gillibrand and Booker, along with Minnesota Senator Amy Klobuchar, who is rumored to be eyeing a bid. There's Massachusetts Senator Elizabeth Warren, though she's repeatedly said she won't run.
What happens beyond 2016? It's a long way off, but building a farm team of young, compelling leaders takes time, and Democrats may want to be asking themselves that question before it's too late.