India Vows to Stand Ground in New Solar Trade Fight With U.S.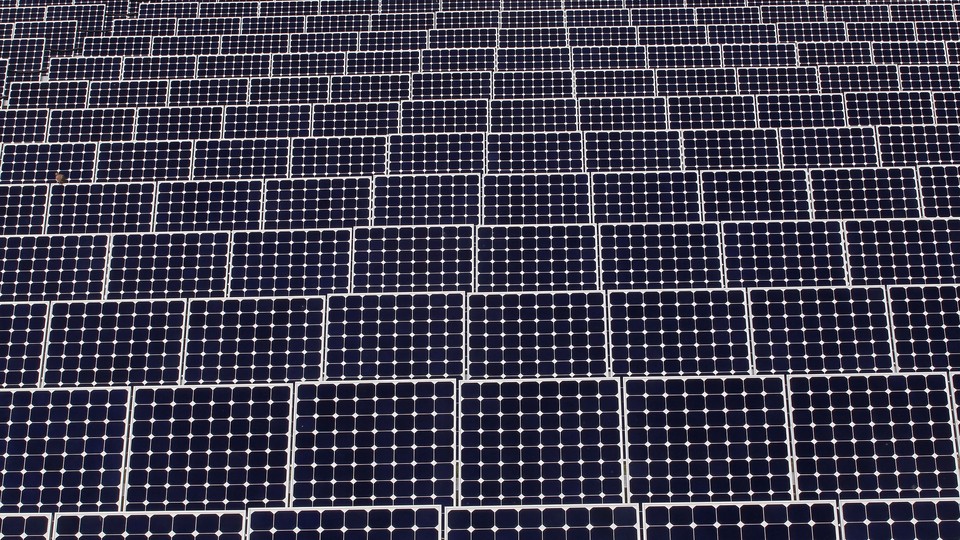 A top Indian official is parrying new U.S. trade complaints about the nation's solar-energy practices, Reuters reports. India's trade minister spoke Tuesday, a day after the U.S. announced a World Trade Organization complaint against India's solar-power program, alleging it wrongly freezes out U.S. manufacturers.
"India will respond at the WTO adequately," Trade Minister Anand Sharma told reporters, according to Reuters. "We may also have some issues with them with regard to solar. We may also have an application or may move the WTO."
It's the latest trade battle over access to growing renewable-energy markets. American trade officials, in Monday's complaint, took aim at India's "domestic content" rules for solar projects.
"These domestic-content requirements discriminate against U.S. exports by requiring solar-power developers to use Indian-manufactured equipment instead of U.S. equipment. These unfair requirements are against WTO rules, and we are standing up today for the rights of American workers and businesses," U.S. Trade Representative Michael Froman said in announcing the complaint.
The new action follows an earlier complaint against India's solar practices filed in February 2013, Bloomberg notes.
The U.S. exported $119 million worth of solar-industry gear to India in 2011, but that sales have since declined due to India's local content requirements, according to Bloomberg.
The Associated Press has more here on the U.S.-India solar-trade battle.
It follows a tense dispute between the nations over U.S. charges against an Indian diplomat, but U.S. officials say the trade complaint is unrelated.
"U.S. officials say the trade case was in the works long before the December arrest of India's deputy consul general in New York, Devyani Khobragade, who was accused of visa fraud and under-paying her maid. In a compromise, Khobragade was indicted then deported in January, and both governments say they want to repair the relationship," AP reports.