In Honor of the Olympics, Let's Talk Filibuster
What's the word I was looking for—the one that starts with "F" and applies when a bill gets 59 votes? Oh, yes, now it comes back to me: "Fail."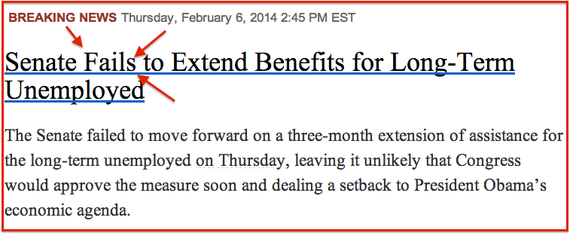 Stop me if you've heard this one before:
A large majority of the U.S. Senate votes in favor of a measure—in this case, senators representing nearly 70 percent of the U.S. population*. A minority threatens a filibuster to stop it. The majority falls just short of the supermajority needed to get its way. And our leading journalistic institutions tell us that ... the measure "failed."
Yes, you have heard this before. But for the record, come on New York Times (source of the breaking-news flash above, and the story below, and which did get the word "filibuster" into the end of the second paragraph):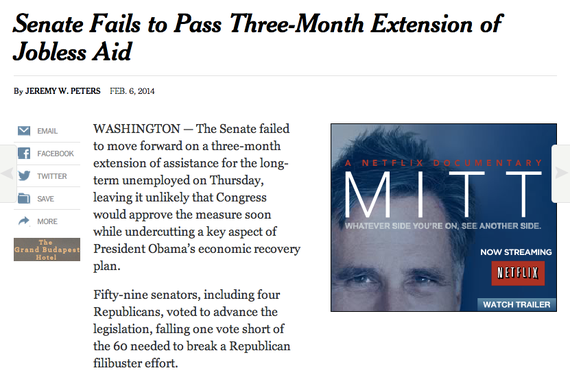 And come on CNN (which did not manage to include the word filibuster):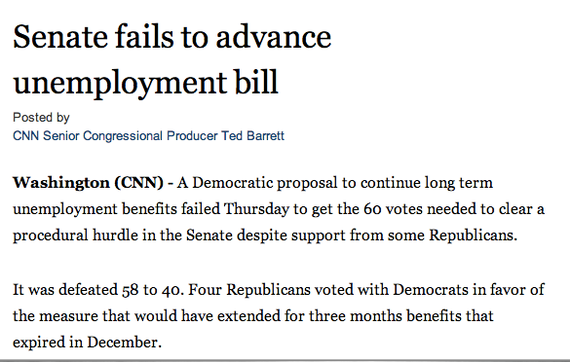 And come on Boston Globe—which in its defense was using the NYT story, though it presumably could write its own headlines:

On the other hand, nicely done, Reuters!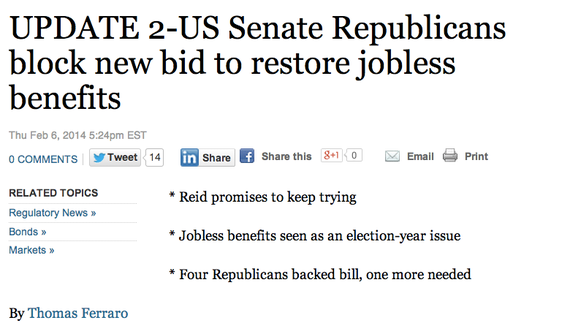 And welcome Politico!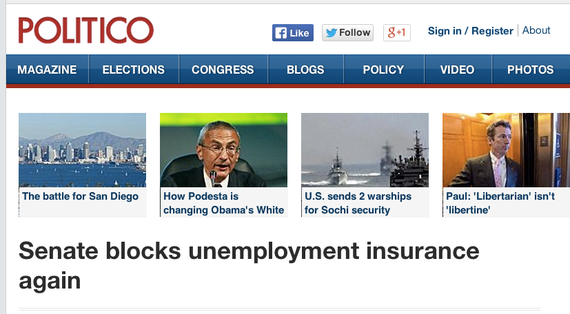 __
*Fun fact for the day: By my ballpark count, the 59 senators who voted for the bill represented states with just less than 70 percent of the U.S. population. The 41 who voted no represented just more than 30 percent of the population. With only 70 percent support, no wonder the bill "failed."
---
The nightmare of article-writing nears the end of its cycle, at least for this issue. Coming soon, more reports from up-and-coming parts of America, plus what I learned by watching the pre-opening night of the Winter Olympics.