House Republicans: No Agreement on Crude Oil Exports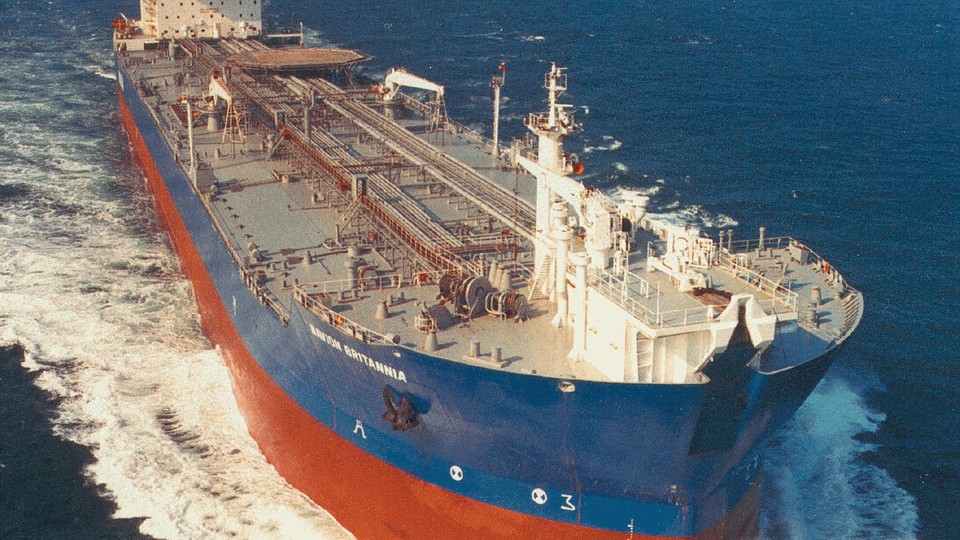 A few weeks ago National Journal's Amy Harder wrote about House Republicans' political caginess over whether the nation's crude oil export ban should be lifted. Today two House Republicans made it clear their conference hasn't gotten much closer to a consensus on the topic.
"I don't think there is a solid Republican position on this right now," said Rep. John Shimkus, a member of the House Energy and Commerce Committee. His committee colleague Joe Barton, appearing at the same Politico-hosted event Thursday, said, "I can debate either side of that."
"From a pure economic standpoint, it doesn't make sense to have an export ban; let's eliminate it, and if you are a market-based person, do that," said Barton, a Texas Republican and former chairman of the Energy and Commerce Committee.
"On the other hand, from more of a pragmatic, political [standpoint], a lot of the environmentalists are going to fight us tooth and nail if we try and end the ban. Is it really worth having that fight?" he asked.
Barton chairs the energy task force of the conservative Republican Study Committee and said the export debate is alive within the group.
"We are going to put out a series of position papers and also some bills, maybe a comprehensive bill, and ... one of the things that we are debating is whether to support the end of the ban," Barton said.
Shimkus described arguments on both sides.
One is flatly pro-free-trade on commodities. But he also made the case for expanding refinery capacity — and the jobs that come with it — so the U.S. could export even more refined products rather than shipping crude abroad.
"That is what we would rather see, because I think it is more beneficial to the wealth of our nation," Shimkus said.
Energy and Power Subcommittee Chairman Ed Whitfield, R-Ky., said earlier this week that while his panel's focus is on exports of natural-gas right now, oil exports are on the horizon.
"I do think the export of crude oil will be an issue that is going to be more and more discussed and we're going to be focused on," he said.
"Philosophically, I don't really have a problem of exporting crude oil per se," Whitfield said Tuesday when his committee released a paper arguing that exporting gas would provide geopolitical and economic benefits. "We're already exporting crude-oil products anyway." He added, though, that it can get complicated when you consider whether gasoline prices may rise.
He indicated that when the committee does focus on it, legislation to change the status quo is unlikely. "When the time comes, we just want a public debate about it," Whitfield said.
---
Amy Harder contributed to this article