House Passes Cell-Phone Unlocking Bill
Lawmakers override last-minute opposition.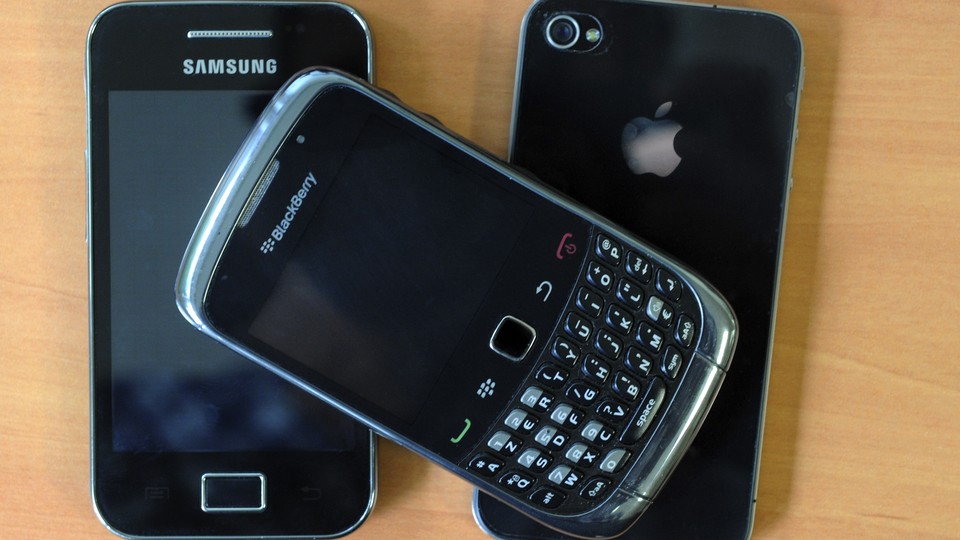 The House voted 295 to 114 on Tuesday to approve a bill to legalize cell-phone unlocking, which would make it easier for consumers to switch providers without buying a new phone.
But supporters had to override last-minute opposition organized by Reps. Zoe Lofgren and Anna Eshoo. The Silicon Valley Democrats blasted the bill's author, House Judiciary Committee Chairman Bob Goodlatte, for adding a provision ahead of the vote that would keep the ban in place for bulk unlocking. That provision has the support of CTIA, the lobbying association for cell-phone service providers.
The legislation narrowly achieved the two-thirds support it needed to pass the House under the expedited procedure.
Senate Judiciary Chairman Patrick Leahy has introduced his own unlocking bill, but an aide said he won't necessarily support the House language on bulk unlocking.
Most contract cell phones come "locked" to one carrier. Because of a decision by the Library of Congress in 2012, customers must obtain their carrier's permission to legally unlock their phones to switch to a competitor — even after they have completed their contract.
The decision was based on the Digital Millennium Copyright Act, which bans people from circumventing a "technological measure" to gain access to a copyrighted work. The library had exempted cell-phone unlocking from the DMCA's restrictions in 2006 and 2010.
The library's 2012 decision to ban cell-phone unlocking prompted an immediate public backlash, and more than 114,000 people signed a White House petition in protest.
"The bipartisan Unlocking Consumer Choice and Wireless Competition Act protects consumer choice by allowing consumers flexibility when it comes to choosing a wireless carrier," Goodlatte said in a statement.
But consumer groups Public Knowledge and the Electronic Frontier Foundation pulled their support after Goodlatte added the provision to prohibit people from unlocking phones in large batches.
According to a Lofgren aide, Goodlatte rejected compromise language that would have clarified that the bill neither permits nor prohibits bulk unlocking.
Jot Carpenter, vice president of government affairs for CTIA, said in a statement that the library has banned bulk unlocking since 2010.
"Except for those engaged in large-scale subsidy arbitrage or fencing stolen devices, this should not be controversial, nor should it in any way impair an individual's ability to unlock his or her device at the completion of a term of service or sooner according to individual carrier practices," he said.
Even without legislation, the Federal Communications Commission has already acted to ensure that most people can unlock their phones.
Last year, FCC Chairman Tom Wheeler pressured the carriers to sign on to a new unlocking policy. Under the threat of new regulations, the major providers all agreed to unlock their customers' phones upon request.
But the new policy doesn't protect consumers who want to unlock their phones on their own. People who want to tinker with their devices could still face steep fines under the current law.