Grijalva: GAO Set to Investigate Keystone Conflict
Arizona Democrat seeks probe of State Department contracting.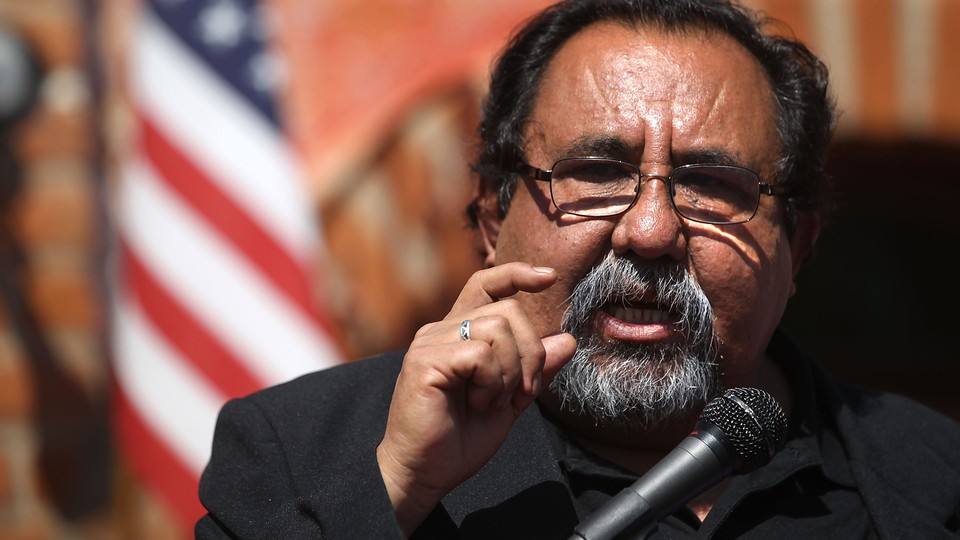 Rep. Raul Grijalva said Tuesday that the Government Accountability Office will audit of State Department procedures for selecting contractors and ensuring the credibility of environmental impact statements following allegations that the firm hired to review the proposed Keystone XL pipeline had a conflict of interest.
"We're asking the Government Accountability Office to look into all these facets within the State Department, look at the conflict issue "¦ nothing should be glossed over; nothing should be ignored," Grijalva said Tuesday.
The Arizona Democrat sent a letter on Tuesday requesting the audit. A GAO spokesman said that the letter has been received, but the office has not yet reached a final decision on whether or not to move forward with the review.
The State Department's Office of Inspector General is already conducting an inquiry into a potential conflict of interest between Environmental Resources Management, the firm hired by State to carry out the environmental-impact assessment for Keystone, and TransCanada, the company planning to build the pipeline.
But Grijalva said a third-party investigation is necessary to ensure accountability.
"We have a tainted product on our hands," Grijalva said. "A decision made on that information is not only going to be questioned but its credibility is going to be zero."
A final environmental-impact statement for the project was released last month. It concluded that construction of the pipeline would have a negligible impact on carbon emissions.
President Obama has said he will only approve the pipeline, which would carry oil from Canada's tar sands to U.S. refineries on the Gulf Coast, if it does not significantly add to atmospheric levels of carbon.