Green Groups Threaten Low Election Turnout If Keystone Approved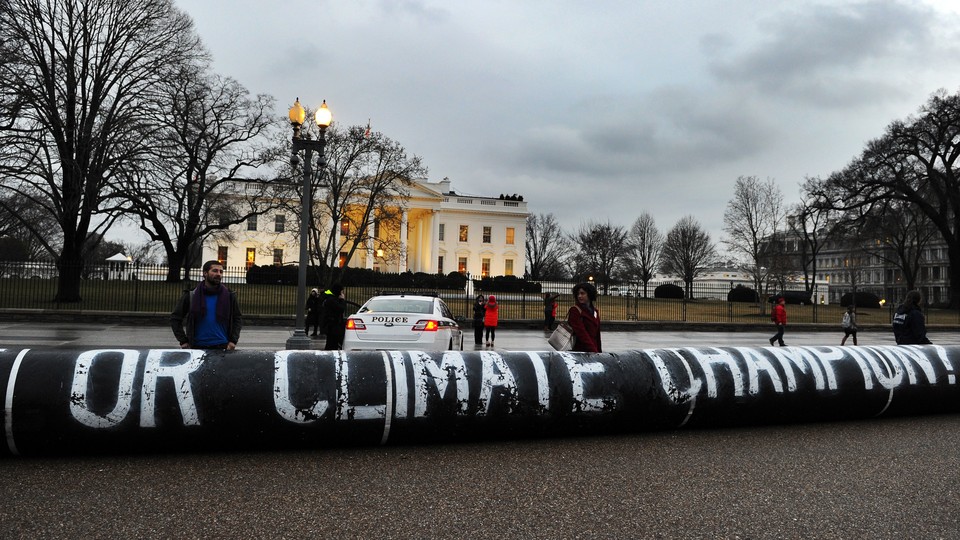 Environmental advocates have signaled that approval of the Keystone XL oil sands pipeline could lead to lower voter turnout in the midterm elections, The Hill reports.
The president doesn't have to worry about being reelected now that he's in his second term, but Senate control hangs in the balance as a number of Democrats from the upper-chamber face difficult races.
"It is very likely that there will be negative consequences for Democrats if Keystone were approved," Kate Colarulli, the associate director for the Sierra Club's Beyond Oil campaign, told The Hill. "This is a tremendous opportunity to protect the climate and build the Democratic base if Obama rejects Keystone XL."
Jamie Henn, a spokesman for the environmental organization 350.org, similarly warned that voters are likely to sour on Democratic prospects in the midterms if Obama green lights the project.
"A Keystone XL approval will turn a lot of people off from the process, and they will get involved in action that could be disruptive," Henn said.
The fight over whether to approve the pipeline, which would ship crude oil from Alberta, Canada, to Gulf Coast refineries, intensified last week with the release of a report by the State Department that concluded that if the project were to be approved it likely would not accelerate Canadian oil sands development.
President Obama has said he will not allow the pipeline to be built if it significantly adds to atmospheric levels of carbon dioxide.