Georgia Finds Itself in Yet Another Confederate Flag Controversy
Thirty-five orders have already been taken for a new Sons of Confederate Veterans-designed license plate that is now available in Georgia.
This article is from the archive of our partner
.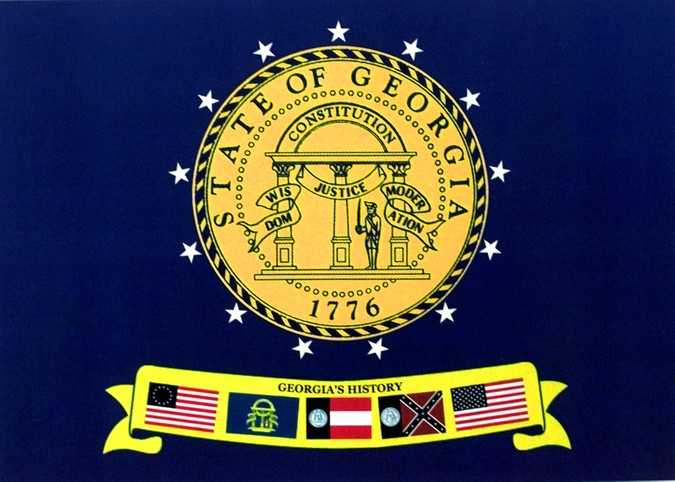 This is not the first time the controversial Confederate flag has been included on materials issued by the state and used as a symbol of Georgia's heritage. The Georgia state flag has twice featured the Confederate flag, once from 1956-2001 and then again, albeit much smaller, from 2001-2003.
The lingering power of the Confederate flag in Georgia was seen in 2001 with the defeat of former Georgia Gov. Roy Barnes. Barnes led a campaign to help change the state flag, but the removal of the Confederate flag was largely viewed as one of the reasons for his loss.
Sons of Confederate Veterans spokesman Ray McBerry told the Journal-Constitution that he didn't see how the group did anything wrong, and that they didn't mean to offend anyone.
"By sanctioning the plate, they are not saying they agree with our organization. They're just saying it's a level playing field," he said.
But civil rights activists are understandably appalled. Maynard Eatan, spokesman for the Southern Christian Leadership Conference, called the license plates "reprehensible."
"We don't have license plates saying 'Black Power,'" he said. 
This article is from the archive of our partner The Wire.