Funding the Future With Fracking
North Dakota is socking away billions from its shale-oil boom.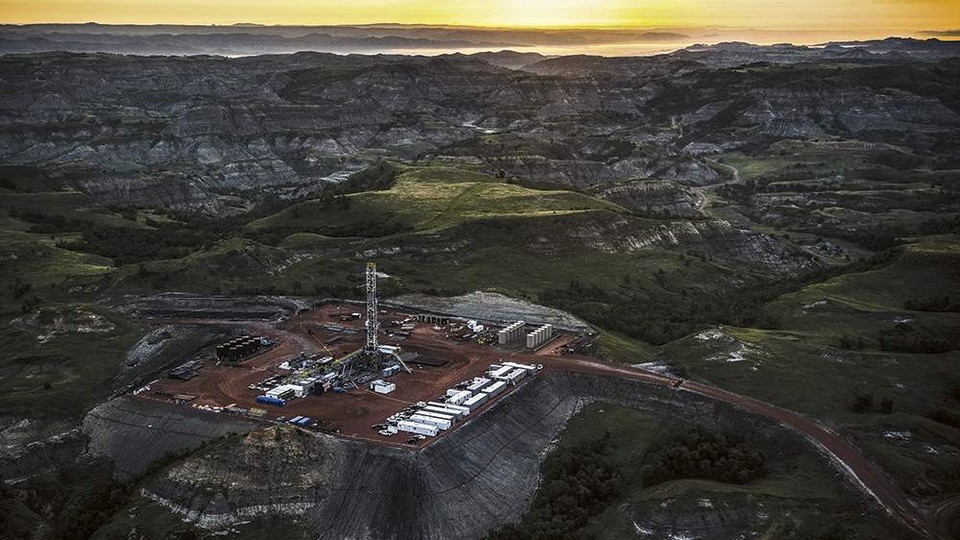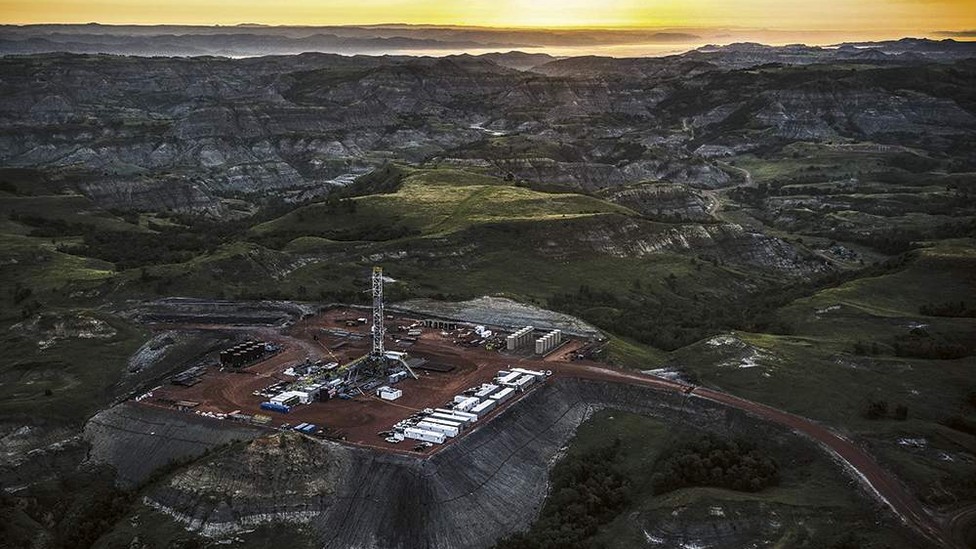 North Dakota sits at the center of the shale-oil boom, and it's a comfortable seat to be in.
The state has seen a tenfold increase in oil production in the past decade, bringing its daily yield to 1 million barrels. And with production up, joblessness has plunged: At less than 3 percent, unemployment is lower in North Dakota than anywhere else in the nation. But the state has been on a miniature version of this ride before, and its officials know that the boom-and-bust nature of energy development makes it a fickle economic mainstay. Indeed, North Dakota's economy was hurt in the mid-1980s after oil production dipped. The state is currently producing far more oil than it was 30 years ago, and that growth would make a similar plunge all the more painful.
This time, however, officials think they've found a way to make their oil wealth outlast their oil boom: The Legislature and voters in 2010 amended the state constitution to create the North Dakota Legacy Fund.
Since July 2011, 30 percent of state taxes on oil-and natural gas production and extraction have been siphoned into a low-risk investment fund. Not a dime of that can be spent until mid-2017 at the earliest. Even then, spending anything but the interest will require a two-thirds vote of each branch of the Legislature. And even if legislators authorize tapping into the fund, not more than 15 percent of the principal can be spent during any two-year period.
The fast-growing fund had almost $1.8 billion as of late January, and that's forecast to grow to roughly $3 billion by mid-June of 2015 and to keep climbing, according to the Office of the State Tax Commissioner.
"There is a pretty common view that we have an obligation to husband this resource for future generations," said Brad Crabtree of the Great Plains Institute, a nonprofit group that works on energy policy.
The lockbox is an acknowledgment that the resource won't last forever. "The Legacy Fund was created, in part, due to the recognition that state revenue from the oil and gas industry will be derived over a finite time frame," notes the fund description that's tucked into state reports.
North Dakota is hardly the only state with some kind of trust fund for energy-development revenues. And its pool of money, in its infancy, isn't the biggest either. State officials have, however, attracted praise for how forward-looking the Legacy Fund and other efforts are.
"North Dakota's approach to oil and gas revenue and its fiscal positioning for the future compares with few other states, including many that have reaped substantially larger oil and gas revenue over past decades," notes a story published by the Federal Reserve Bank of Minneapolis's in-house newspaper. "North Dakota's permanent trusts, particularly the Legacy Fund, are poised for robust growth thanks to ballooning contributions from rising energy taxes coupled with a mandate for long-term savings."
Not everybody loves the idea. University of North Dakota economics professor David Flynn says the windfall from oil and gas taxes could instead be used to reduce income- and property-tax burdens. "I would rather see more in the way of broader tax reform at this time," he said.
But he's in the minority in the state, where voters have welcomed the idea of creating a long-term trust.
The fund was created under the watch of then-Gov. John Hoeven, now a Republican U.S. senator.
"Senator Hoeven believes the Legacy Fund is a way to look prospectively at North Dakota's successful oil and gas development, a way to position the state to benefit the people of North Dakota for many years into the future," said Hoeven spokesman Don Canton.
As the billions accumulate, so do ideas for how to spend the money, setting up a possibly contentious debate in years to come.
The Great Plains Institute has convened a stakeholder group to develop recommendations for the future uses of the fund. For Crabtree, the institute's vice president for fossil energy, what to do with the windfall is an open question, and he's glad that residents are in a position to ask.
"Any time you use a nonrenewable resource on a significant scale," he said, "no matter how big a resource or how long it might last, it is prudent to set some of that aside for the future."