Florida Colleges Brace for the End of Required Remediation
Entering students no longer have to take placement tests that once flagged those who needed help before moving on to college-level courses.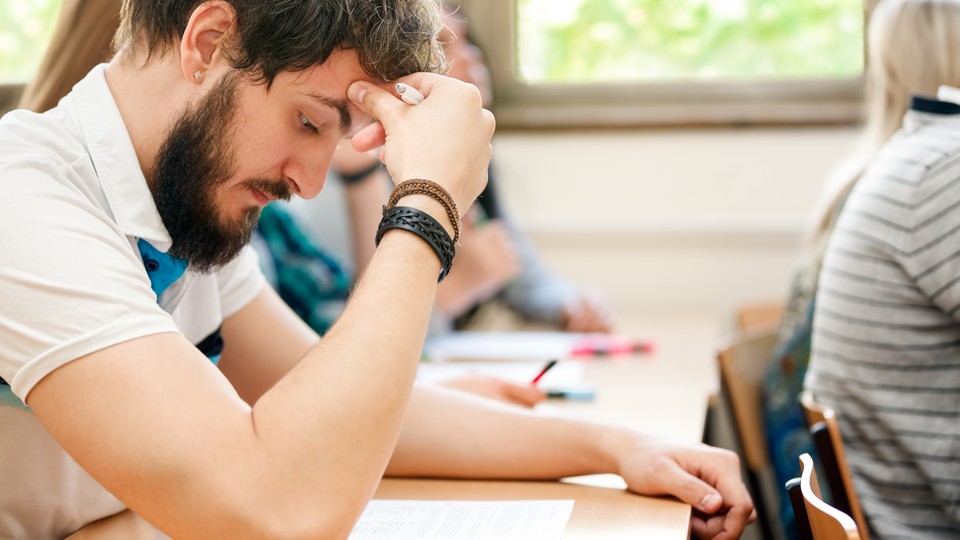 Here's a roundup of the education articles that caught Next America's eye from Feb. 17 to 24. All address trends that particularly affect minority students.
Will Banning Remediation Hurt or Help Florida Students? Florida colleges are nervous about a new state law that prevents institutions from requiring recent state high school graduates to take developmental classes. By making placement tests optional, lawmakers hope to give students more freedom to choose their courses, and perhaps cut down on the number of students paying college tuition to review high school material. But some educators worry that students will enroll in college-level classes before they're ready to succeed in them. Wall Street Journal
Most Texas Eighth-Graders Don't Go On to Earn College Degrees. State data show that fewer than one-fifth of Texas children who entered eighth grade in 2001 went on to earn a higher-education credential 11 years later — and that the achievement gap is growing. Disadvantaged students who entered eighth grade in 1996 were 17.4 percentage points less likely to earn a post-secondary credential than their more affluent peers; in 2001, the gap was 19.2 percentage points. About two-thirds of Texas public school children today are nonwhite. Texas Tribune
Washington State Legislature Approves State Financial Aid for 'Dreamers.' The state Legislature passed a bill that would expand state financial aid to students who graduated from state high schools and have lived in-state for at least three years, lessening the burden of college costs on students brought to the U.S. illegally as children. Gov. Jay Inslee strongly supports the measure, which now heads to his desk for a signature. Associated Press
Where Did the U.S. News Archives Go? The U.S. News rankings don't give institutions credit for recruiting low-income, minority students, and some of the criteria can actively harm efforts to recruit those demographics, elite college administrators recently told National Journal. Despite the importance of these rankings to colleges and applicants, U.S. News has eliminated its online archives prior to 2007, and there doesn't seem to be an online record of how rankings methodology has changed over time, James Fallows writes. The Atlantic
Turning Disadvantaged Kids Into Chess Champions by Teaching Them How to Think. Blogger Shane Parrish published a compelling account of an inner-city chess coach's success, taken from Paul Tough's 2013 book How Children Succeed: Grit, Curiosity, and the Hidden Power of Character. One of the ways coach Elizabeth Spiegel helps kids become chess champions? Encouraging them to slow down and think before making a move. In other words, she teaches them self-control. Farnam Street