Feds Hit Three Oil Companies Over Crude Labeling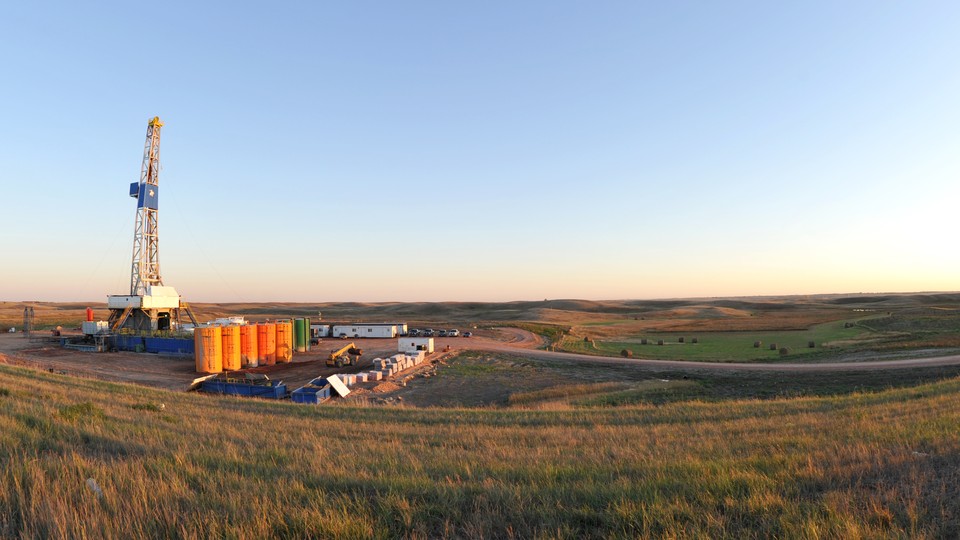 Transportation Department regulators are proposing fines totaling $93,000 against three oil companies for alleged improper classification of crude oil bound for shipment on railways.
The violation notices announced Tuesday arrive amid safety concerns about growing use of railways to transport oil from North Dakota's Bakken region, and follow several rail transport accidents in recent months.
"The fines we are proposing today should send a message to everyone involved in the shipment of crude oil: You must test and classify this material properly if you want to use our transportation system to ship it," Transportation Secretary Anthony Foxx said in a statement Tuesday.
According to DOT, 11 of 18 samples taken from cargo tanks delivering crude oil to rail loading facilities were not assigned to the correct "packing group." And that's dangerous, regulators said.
"Shipping crude oil — or any hazardous material — without proper testing and classification could result in material being shipped in containers that are not designed to safely store it, or could lead first responders to follow the wrong protocol when responding to a spill," DOT's Pipeline and Hazardous Materials Safety Administration said in announcing the alleged vioations.
PHMSA is issuing the notices of proposed violations to Hess Corporation, Whiting Oil and Gas Corporation, and Marathon Oil Company, the agency said Tuesday.
Regulators have stepped up oversight and last year launched an effort called "Operation Classification" to boost inspections and sampling. The findings unveiled Tuesday are the first announced test results of that probe.