FCC Plans to Allow Online Discrimination
Netflix may have to pay for Internet "fast lanes."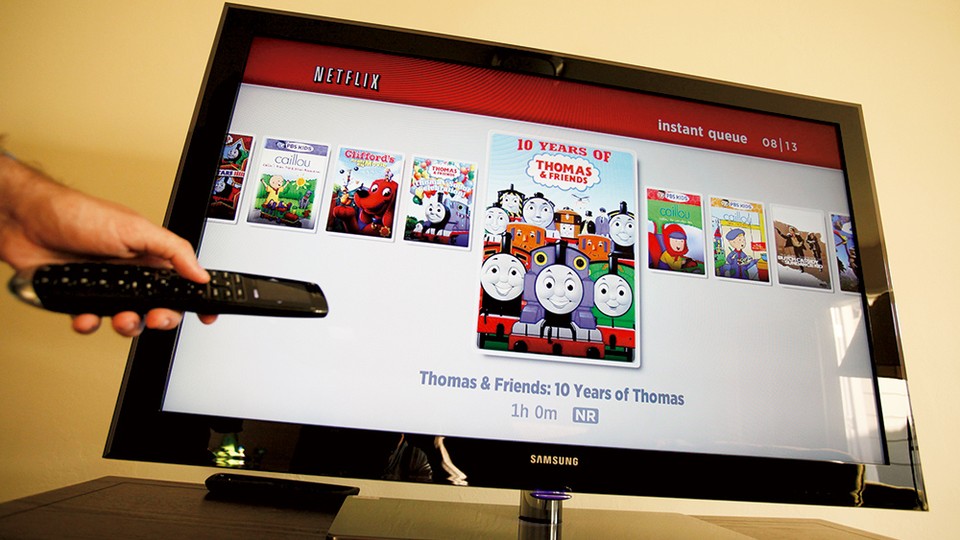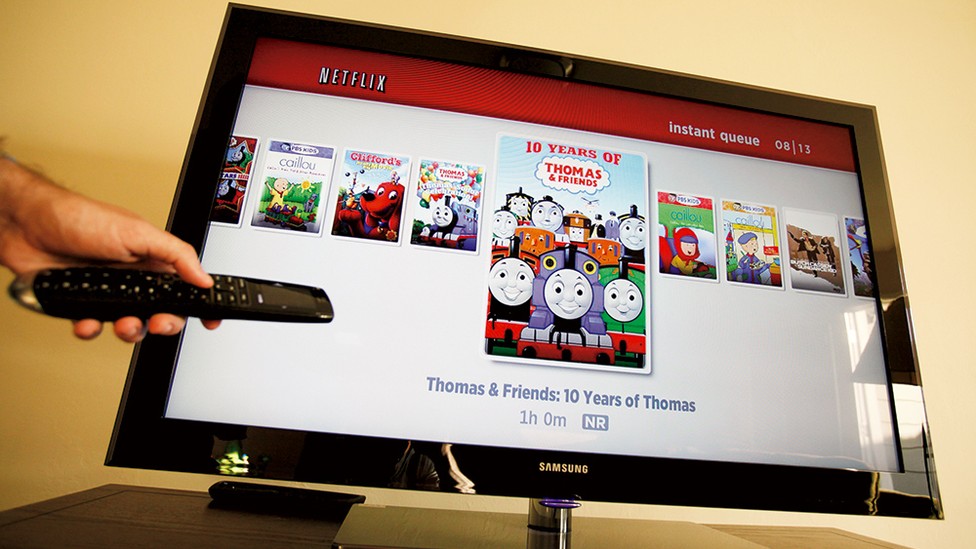 The Federal Communications Commission plans to allow Internet service providers to offer varying speeds to websites in at least some cases, a senior agency official told National Journal.
The decision is a blow to open-Internet advocates, who argue that all websites should receive equal treatment. It could also be bad news for Netflix, which would be the most obvious target for Internet providers that would want to charge special fees to the data-heavy video site for an Internet "fast lane" to reach users.
FCC Chairman Tom Wheeler announced Wednesday he will draft new net-neutrality regulations in the wake of last month's federal Appeals Court decision striking down the agency's old rules. But to survive more court challenges, the new rules will likely have to be weaker than the old regime.
The old rules, adopted in 2010 by Wheeler's predecessor, Julius Genachowski, barred Internet providers from blocking or unreasonably discriminating against websites.
The agency hasn't written the new rules yet, but Wheeler said he plans to provide additional legal rationale to ensure that no website is "unfairly" blocked.
He said he still wants to fulfill the "goals" of the nondiscrimination rule, but he provided little detail on how he could do that without running afoul of last month's court ruling. The FCC chairman said he plans to develop a "legal standard" and evaluate alleged violations on a "case-by-case basis." The commission will single-out particular business practices that it would view with automatic skepticism.
The FCC official said that, based on the court's ruling, the agency will have to allow a "two-sided market." There is currently a one-sided market — customers pay their Internet providers to reach websites. A two-sided market would mean that websites will have to also begin paying providers to reach Internet users.
"There are going to be opportunities for individual negotiation," the official said. "Allowing some differentiation, that's right. But how much — that's the big question."
The court ruling did uphold a broad FCC authority to encourage the deployment of broadband and to promote competition.
The FCC will use that authority to prohibit certain forms of discrimination. For example, if a broadband provider like Comcast slowed down online video sites to try to pressure customers to pay for cable television, the FCC would likely still have authority to intervene to promote competition.
But a blanket prohibition on Internet discrimination appears impossible under the agency's proposal.
A different senior FCC official acknowledged that the agency will have to allow some "flexibility" on the antidiscrimination rule, but noted that the old net-neutrality rules also gave some leeway to providers. Those rules allowed for "reasonable network management," and permitted Internet providers to prioritize certain services like video phone applications.
Michael Weinberg, a vice president for consumer-advocacy group Public Knowledge, said the FCC's new rules would be "flawed" if they allowed Internet providers to charge websites for faster access to users.
"We have been skeptical the entire time that they can fashion rules that protect an open Internet that comply with the [court's] ruling," Weinberg said.
Liberal advocacy groups have urged Wheeler to reclassify broadband providers as "common carriers" — a move that would likely allow the agency to reinstate the old rules in their entirety but would prompt a colossal fight with congressional Republicans.
Wheeler said Wednesday that he will leave the option of reclassification "on the table" for now.
If Internet providers start charging Netflix millions of dollars for fast lanes to deliver HD video, that could mean the video site will ultimately have to pass those costs on to its users. But in a note to shareholders last month, CEO Reed Hastings warned that the site will wage a public campaign against any provider that tries to degrade its service.
"Were this draconian scenario to unfold with some [Internet service provider], we would vigorously protest and encourage our members to demand the open Internet they are paying their ISP to deliver," he wrote.
{{ BIZOBJ (video: 4674) }}