EPA Chief: On Carbon Rules, Give Peace a Chance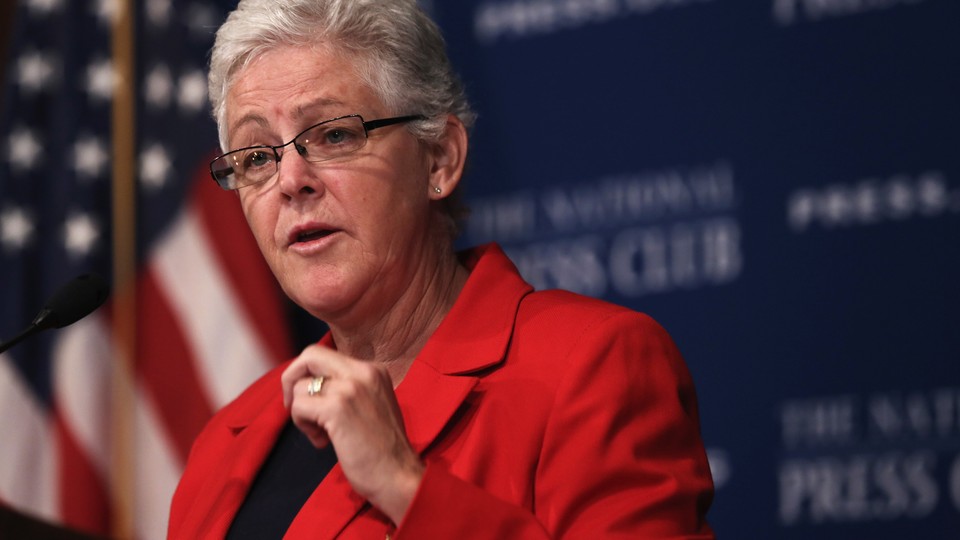 Environmental Protection Agency Administrator Gina McCarthy believes an upcoming proposal to set carbon-emissions standards for the nation's existing power plants doesn't have to become the stuff of familiar battles over climate change.
"Give it a chance," she said Tuesday of the draft regulation slated to surface in June, urging critics not to bash the rules "out of the gate."
McCarthy, speaking at a White House-hosted environmental event, sought to lay the messaging groundwork for what promises to be EPA's broadest second-term climate initiative. Power plants generate a third of U.S. carbon emissions.
A separate proposal released last year to set standards for newly constructed coal-fired power plants drew swift and fierce opposition from coal industry and conservative groups.
But McCarthy touted the agency's outreach to power companies and other stakeholders about the rule for the nation's existing fleet of plants.
"I do not see utilities going out at this point, or states, saying 'it can't be done, it can't be done, it can't be done,' " McCarthy said.
"I have great faith that this type of outreach, this honest engagement, will get us a proposal that's better than anybody expected," she said at the event with religious and community groups on climate change.
McCarthy vowed to give states plenty of leeway to craft plans to meet the standards for existing plants.
"We are going to put out a proposal that is both going to get significant [emissions] reductions but be absolutely flexible, recognizing that states are all in very different places here, and we need to make this work," she said.
"We need to make this an opportunity for every state to advance their own economies the way they want to advance them, but overall we've got to start driving that carbon pollution down," McCarthy added.
While McCarthy is talking détente, the upcoming rules are almost certain to be challenged in court.
In 2012, a federal Appeals Court upheld EPA's climate authority and its first wave of requirements, although a permitting program for big industrial pollution sources is now before the Supreme Court.