Energy Secretary: 'All of the Above' Is Climate-Friendly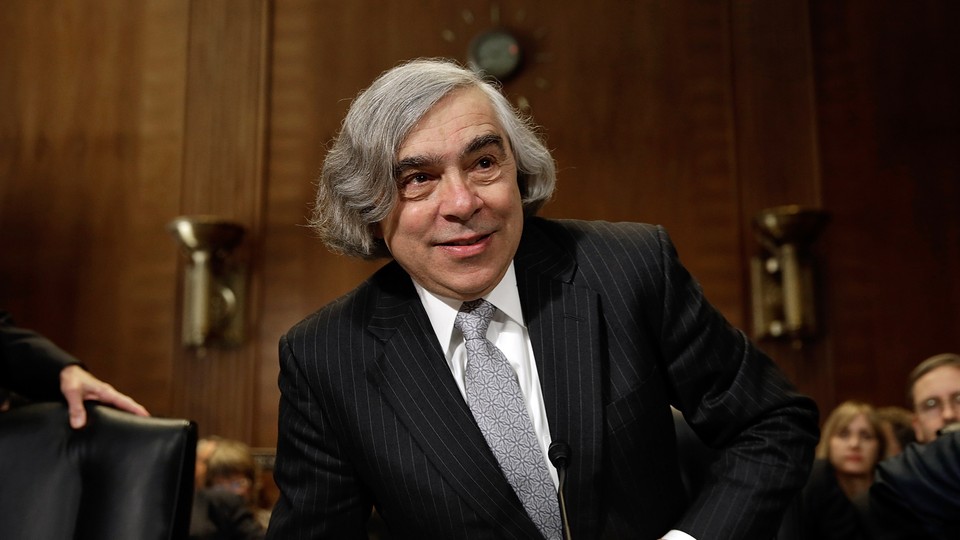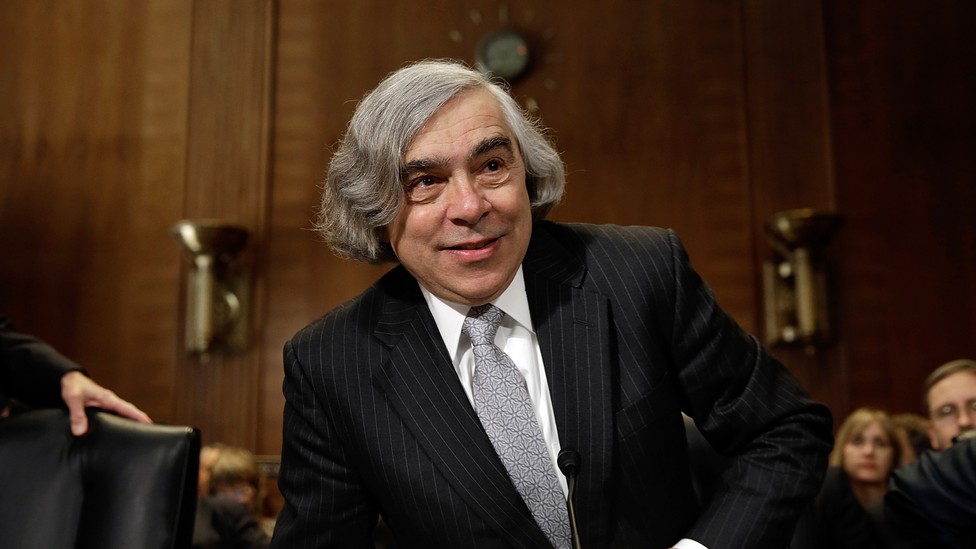 Energy Secretary Ernest Moniz is parrying with environmentalists who recently called the White House's "all of the above" energy strategy a loser for the climate.
His comments Wednesday are part of administration efforts to defend the dual White House focus on expanded oil and gas production alongside the green-energy sources that activists embrace.
But Moniz, speaking at an Energy Department conference just outside Washington, told the audience he wanted to be "very clear" about what the phrase is about.
"It starts with a commitment to moving to a low-carbon future. It is within that commitment that we are looking to develop the technologies, for example, that allow all of our fuel sources to be competitive in the different marketplaces that we will see in the different parts of our country and in different parts of the world," he said.
"There is not going to be one low-carbon solution. There are going to be multiple low-carbon solutions. We need all the arrows in the quiver, and that is why we will continue to invest across the board in our different fuels and, of course, efficiency and other technologies," Moniz added.
He spoke at a conference hosted by the department's Advanced Research Projects Agency-Energy program, which funds research into breakthrough technologies.
Moniz said his recent travels highlight what's meant by "all of the above," and touted efforts to use fossil fuels more cleanly. He noted his visit to a Mississippi coal-fired power plant under construction that will capture carbon emissions to be used in enhanced oil recovery, dedicating a huge solar-power project that recently came online in California, visiting shale drilling areas in Texas but also exploring efficiency efforts in San Antonio, and more.
Moniz was also in Georgia this month touting the federal-loan guarantees for a pair of nuclear reactors that Southern Company is building.
Elsewhere in his remarks, Moniz gave a brief preview of the proposed fiscal year 2015 Energy Department budget that the White House will unveil next week.
"Bluntly, the '15 budget year is going to be more difficult than the '14 budget year," he said, noting that the spending caps in the recent Capitol Hill budget deal that Democratic Sen. Parry Murray and GOP Rep. Paul Ryan struck.
But despite that caveat, Moniz said the green-energy portion of the budget will be a priority.
"Without ... saying too much, there is no reason to believe that the priority for this clean-energy agenda will be any different, and perhaps it will turn out a little bit better than some other parts of the budget next week," he said.
Moniz's wide-ranging speech focused on several of his priorities for the department, including the department's loan-guarantee program, which has drawn strong GOP criticism in recent years over the failure of the solar-panel company Solyndra and some other flops.
He noted that in the main, the $30 billion loan portfolio — which includes a number of green power-generation projects and loans to automakers for green-car development — is performing well.
"Any rational view of that portfolio is that it has been a major success in doing exactly what it ... is designed to do in terms of first-movers of technologies at commercial scale," Moniz said.
The department has an additional $40 billion-plus in loan-guarantee authority remaining. "We are looking to deploy that ... across the board. Advanced vehicles, nuclear, fossil, renewables," Moniz said.
Initial applications for up to $8 billion worth of loan guarantees for fossil-energy projects that curb or trap carbon emissions are due Friday.
Moniz told reporters that a solicitation for applications for renewable energy projects will be released "relatively soon," but he did not provide a specific time frame. "I am not talking the end of the year," he said.