Dish Network (Probably) Won Some Airwave Rights
The satellite TV company wants to offer cell-phone service.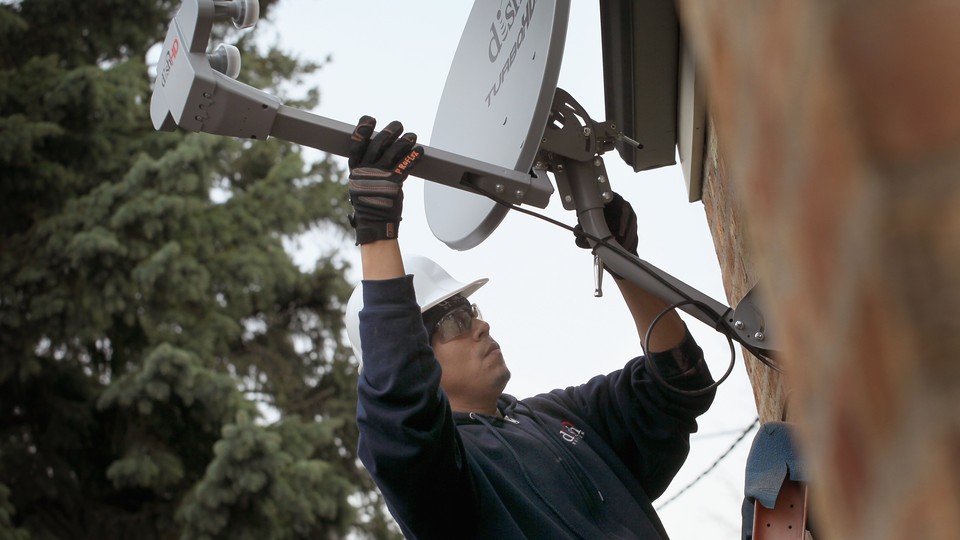 The Federal Communications Commission has ended an auction for airwave licenses after bidding reached $1.564 billion — which just happens to be the minimum bid that Dish Network promised to make.
The FCC will formally announce the winner or winners of the auction in the coming days. But it appears that Dish, the largest company to file for the auction, was the big winner.
"It's hard to imagine a scenario where Dish didn't run away with almost everything," said Jeffrey Silva, a wireless industry analyst with Medley Global Advisors.
Jenna McMullin, a Dish spokeswoman, declined to comment, citing anti-collusion rules that bar the company from discussing the results.
Dish is currently a satellite TV provider, but the company has been acquiring airwaves for a national cell-phone service for several years. The company could choose to build its own network, becoming the fifth national firm. But more likely, it will try to buy or partner with one of the existing carriers.
Wireless traffic has exploded in recent years as consumers stream videos, download apps, and browse the Web on their mobile devices. The skyrocketing demand has led all cell-phone carriers to try to buy access to more spectrum — the airwaves that carry wireless signals. Without additional spectrum, a company's network could be clogged with traffic, leading to dropped calls and choppy videos.
The spectrum that the FCC finished auctioning Thursday is known as the "H-Block." The proceeds from the auction will go to pay down the deficit and toward a planned high-speed wireless network for first-responders.
"With this successful auction, the Commission makes good on its commitment to unleash more spectrum for consumers and businesses, delivering a significant down payment towards funding the nationwide interoperable public safety network," FCC Chairman Tom Wheeler said in a statement.
The agency is preparing for a much larger spectrum auction next year in which it plans to buy back licenses held by TV broadcasters and sell them to the cellular industry.