Dems Seek 'Comprehensive' Federal Study of Crude-Oil Exports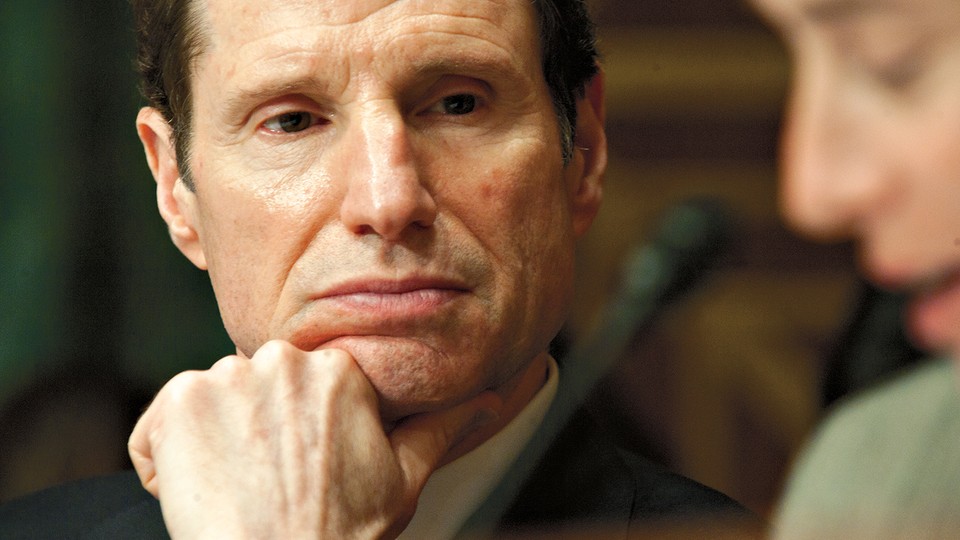 Two Senate Democrats want Energy Department number crunchers to launch a broad study of how ending the ban on U.S. crude-oil exports would affect energy prices and production levels.
Sen. Ron Wyden, D-Ore., who is outgoing chairman of the Senate Energy and Natural Resources Committee, and Sen. Maria Cantwell, D-Wash., sent a letter asking for "comprehensive analysis." The senators' Feb. 3 letter asks the Energy Information Administration, which is the department's independent statistical arm, to predict what would happen if "unlimited" exports were allowed.
The letter from Wyden and Cantwell, who also sits on the energy panel, arrives as some major business and industry groups are lobbying for the end of decades-old policies that allow just very small amounts of crude-oil exports. But skepticism about exports among Democrats like Wyden, and in some cases outright opposition, means that any legislative changes are quite unlikely any time soon. House Republicans are still finding their way on the topic too.
The Senate letter asking for new analysis underscores how the Capitol Hill battle is in its early phases, and why some export advocates hope for nearer-term administration actions to soften the ban.
Wyden and Cantwell want review of how the exports would affect national prices for crude oil and refined products like gasoline; production levels and consumption; and other factors.
However, export backers will get a boost soon because Louisiana Democrat Mary Landrieu, an industry ally who is more bullish on exports than Wyden, is slated to take over the Senate's Energy Committee.
The Senate voted Thursday to confirm Sen. Max Baucus, D-Mont., to be ambassador to China. Wyden is slated to snag Baucus's Finance Committee chairmanship, which in turn is expected to put the energy gavel in Landrieu's hands.