Climate Activist Plans $100 Million Election-Year Push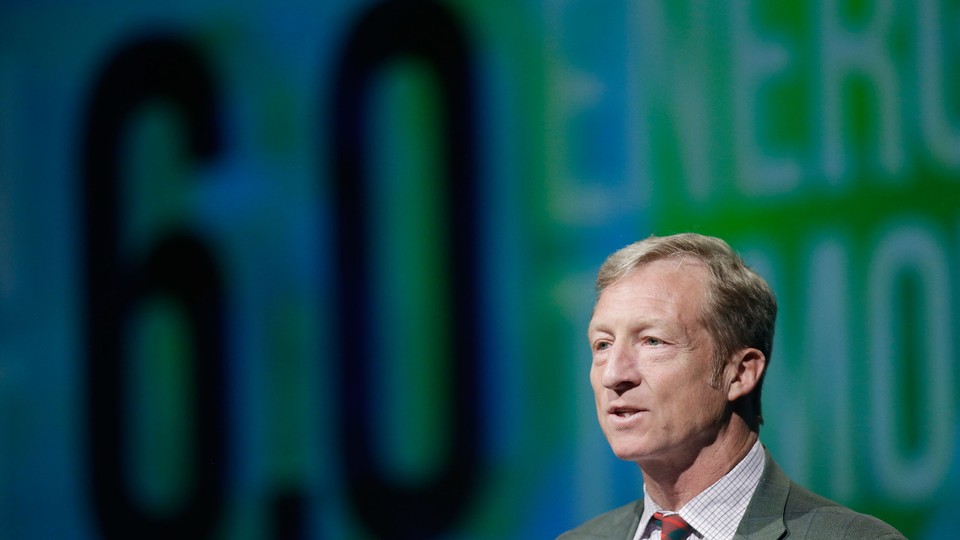 Billionaire climate change activist Tom Steyer plans to spend as much as $100 million on campaigns to sway 2014 races for Congress and governor's mansions, The New York Times reports.
Their story provides fresh details about efforts by Steyer, a retired hedge-fund titan, to make politicians pay a political price for opposing action on climate change.
Targets include the Florida governor's race and perhaps the contest for the Iowa Senate seat that Democrat Tom Harkin is vacating.
Steyer is "rallying other deep-pocketed donors, seeking to build a war chest that would make his political organization, NextGen Climate Action, among the largest outside groups in the country, similar in scale to the conservative political network overseen by Charles and David Koch," The Times reports.
National Journal's Amy Harder reported Monday on his potential attack ads against Sen. Mary Landrieu, a Louisiana Democrat who supports the Keystone XL pipeline, a project that Steyer is trying to defeat.