Chris Christie Sticks to His Story: 'I Had Nothing to Do With This'
The New Jersey governor said in an interview that he still doesn't even know if a traffic study was done.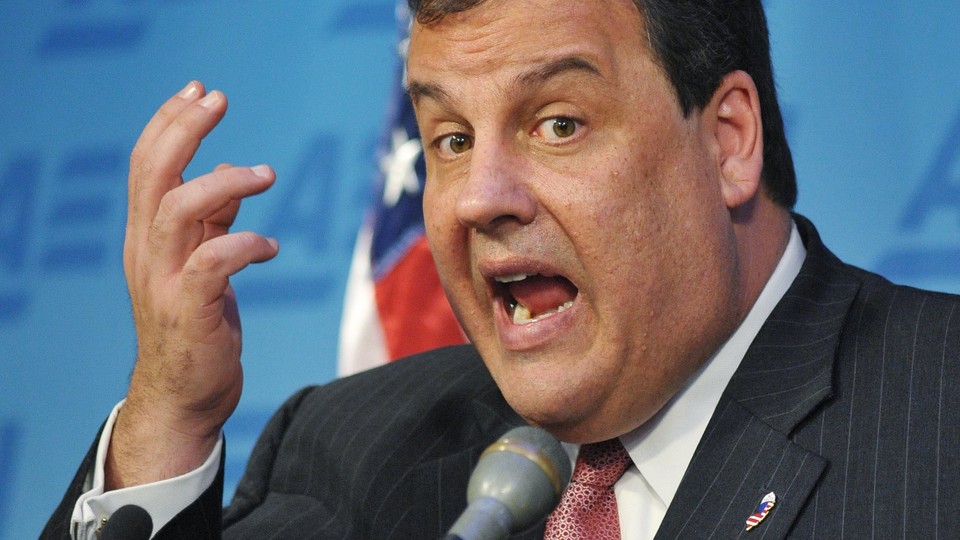 New Jersey Gov. Chris Christie took questions Monday about the "Bridgegate" scandal following a new accusation from a Port Authority official. And nearly a month after first addressing the topic, his main point was the same.
"I had nothing to do with this," Christie said in an interview with local radio station NJ 101.5. "No knowledge, no authorization, no planning, nothing."
Christie did not specifically address the claims made by David Wildstein, a Port Authority official whose lawyer said last week that there's evidence Christie knew about lane closures on the George Washington Bridge as they happened in September.
But on Monday, Christie repeatedly said he had no part in the plot. He recounted how he learned of the scandal, saying he was told the lanes were closed for a traffic study and that he knew nothing about political revenge against Fort Lee Mayor Mark Sokolich until he read about it in The Wall Street Journal on Jan. 8.
In fact, Christie said, he still does not know if a traffic study was done.
"I still don't know whether there was a traffic study that morphed into some political shenanigans," he said. "Or did it start as some political shenanigans that turned into a traffic study?"
Christie has emphatically insisted that information about lane closures would not have made it up to his office and that his aides could have taken the action entirely without his knowledge. He immediately fired Bridget Anne Kelly, a deputy chief of staff, after news of the scheme broke.
When asked by interviewer Eric Scott about how his office could have sought retribution against a mayor without his knowledge, Christie reiterated that he delegated enough authority so that he would not have known anything about traffic issues.
"Let's face it, Eric. There's traffic every day," he said.
Christie also said the media has focused more than the public on the scandal, a point somewhat validated by the fact that no listeners called in with more questions on the lane-closings. He answered questions on a wide range of topics, including pension reform, income taxes, and landlord complaints.
Despite doubts about Christie's political future, including his chances in the 2016 presidential election, Christie said he's confident that he's still popular among New Jersey voters.
"They know the truth," Christie said. "They know me. They just reelected me resoundingly."