Cataloging the GOP's 2016 Chaos
Here are your 17 potential Republican nominees.
This article is from the archive of our partner
.
The National Governors Association met Saturday to discuss progress in the states — and of course, who's running for president in 2016. All told, there are seven Republican governors considering a presidential campaign, in addition to Sens. Ted Cruz and Rand Paul, former Gov. Jeb Bush, and others. As The New York Times' Jonathan Martin explains, "Republicans are acting like the Democrats of yore, anticipating a free-for-all primary that highlights the competing and at times fractious constituencies in their coalition." With Hillary Clinton as the de facto Democratic nominee, the parties have swapped approaches to picking presidential candidates.
"Republican primaries usually amount to coronations, in which they nominate a candidate who has run before or is otherwise deemed next in line, while the Democratic contests are often messier affairs, prone to insurgencies and featuring uncertain favorites," Martin writes. Not this time around. Democratic Gov. Mike Beebe insists Republicans have "adopted our model of total chaos." So who will rise to the top to challenge Hillary? 
The truth is, we don't know. Presidential predictions this early in the game are pretty worthless (we may be better off just figuring out who was cooler in high school). As Columbia Journalism Review's Brendan Nyhan explains, "matchups [like Hillary vs. Chris Christie] may be fun to speculate about, but the evidence suggests that even national trial heat polls conducted this far in advance of a presidential election are completely uninformative about its outcome." Still, there are enough possible Republican candidates that it's worth cataloging them. Here is a guide to the chaos: 
Gov. Chris Christie (New Jersey)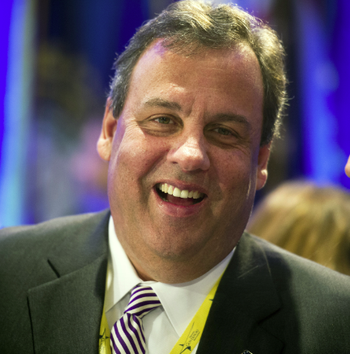 Greatest success: Teaming up with President Obama to provide Hurricane Sandy relief to New Jersey citizens. While some Republicans criticized Christie for looking too close to Obama, Christie's leadership during the disaster caused his approval ratings to soar. (Now, of course, some of those storm relief decisions are being questioned.)
Biggest scandal: This one's obvious — Bridgegate. Christie's possible involvement in the decision to close lanes on the George Washington Bridge as a former of political payback continues to be a huge deal. He spent the governors' meeting avoiding reporters.
Tea Party? No.
Conventional wisdom rating: New York's Jonathan Chait says he's dead in the water. Conservative voters don't trust him anymore.
---
Gov. Scott Walker (Wisconsin)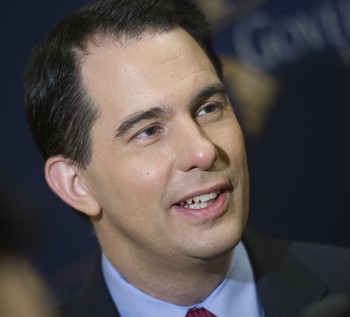 Greatest success: He's the first and only U.S. governor to win a gubernatorial recall election (in 2012). Conservatives like how he took on public sector unions.
Biggest scandal: An investigation into whether his campaign staffers and public officials coordinated during his first campaign. Thousands of emails have been released so far, some of which are embarrassing. Walker will have to answer questions about this for awhile, even though he called the case "old news" over the weekend.
Tea Party? Yes, but he isn't afraid to criticize Ted Cruz.
Conventional wisdom rating: Politico's Mike Allen lists him as a top contender, alongside Sen. Rand Paul.
---
Sen. Ted Cruz (Texas)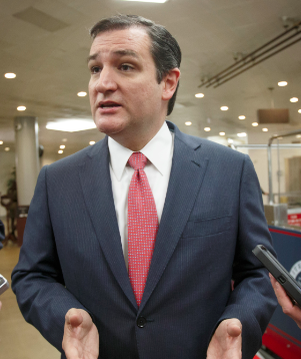 Greatest success: Faux-filibustering Obamacare. 
Biggest scandal: Cruz is actually on his wife's luxury Goldman Sachs health care plan. 
Tea Party? Yes. 
Conventional wisdom rating: He continues to be the loudest voice in the room, Politico's Allen says, and that could propel him to victories early in the race. 
---
Sen. Rand Paul (Kentucky)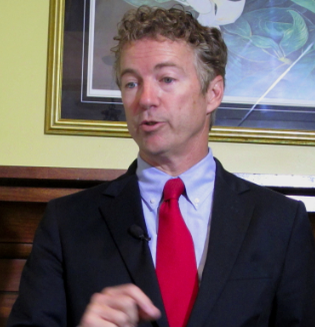 Greatest success: He actually filibustered John Brennan's CIA nomination last March, which brought him and the U.S.'s drone policy a lot of publicity.
Biggest scandal: He had to fire one of his top aides, Jack Hunter, after it was revealed that Hunter was a neo-Confederate shock jock. Hunter once said on air that John Wilkes Booth's "heart was in the right place" when he assassinated President Lincoln.
Tea Party? Yes.
Conventional wisdom rating: Paul's libertarianism appeals to some key demographics that Republicans need, specifically young people. Paul thinks he's the candidate to reach all minorities. Allen thinks he's a top contender.
---
Former Gov. Jeb Bush (Florida)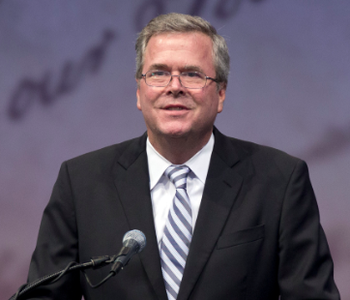 Greatest success: He was a popular two-term governor of a key swing state, and he maintains strong ties to the Latino community in the region.
Biggest scandal: His brother is George W. Bush.
Tea Party? No.
Conventional wisdom rating: Bush is the "savior" of the party, in Allen's view. The Weekly Standard's Bill Kristol thinks Bush is the answer to the Christie scandal.
---
The Middle of the Pack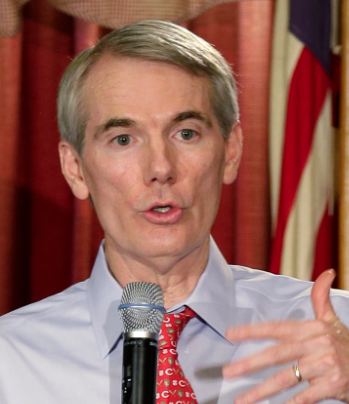 These names continue to get thrown out in 2016 discussions, but none of them have had their big, defining moment yet. Gov. John Kasich (Ohio) has waffled on expanding Medicaid in his state, Rep. Paul Ryan (Wisconsin) probably wants to be Speaker of the House instead, Sen. Marco Rubio (Florida) has been shunned because he supports comprehensive immigration reform, and Sen. Rob Portman (Ohio) and Gov. Mike Pence (Indiana) don't have the name recognition. 
---
The Long Shots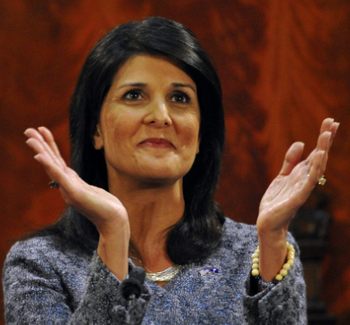 It's unlikely that any of these people will be the nominee, but they'll still get some press.
Names you've heard before: Gov. Rick Perry (Texas), Former Gov. Mike Huckabee (Arkansas), Former Sen. Rick Santorum (Pennsylvania)
Lesser-known contenders that could surprise you: Gov. Nikki Haley (South Carolina), Gov. Brian Sandoval (Nevada)
Pundits think they're running for VP: Gov. Bobby Jindal (Louisiana), Gov. Susana Martinez (New Mexico) 
That about wraps it up. You can see the top contenders' real-time odds, updated constantly, here. 
This article is from the archive of our partner The Wire.