Canadian Crude Moves Through KXL Southern Leg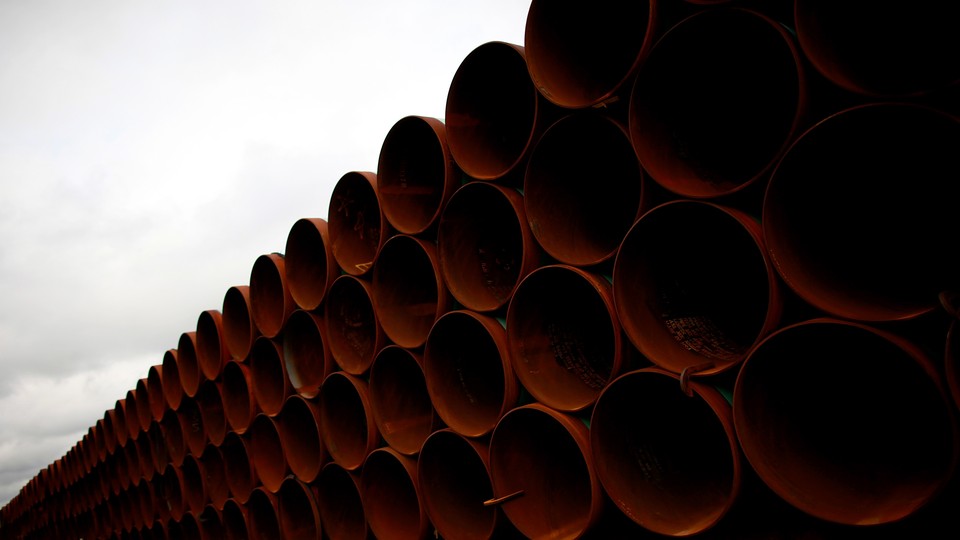 TransCanada CEO Russ Girling said Wednesday that Canadian crude has begun to move through the southern leg of the Keystone XL pipeline, even without the project's controversial northern extension, Fuel Fix reports.
The northern leg of the pipeline, which is intended to bring crude from Alberta, Canada, to Gulf Coast refineries, has been held up in regulatory limbo for years. It is currently under review at the State Department, where Secretary of State John Kerry will determine whether the project is in the national interest.
Even if the cross-border pipeline is given the ax, however, Girling said the company's existing pipeline network is sufficient to haul Canadian crude to the Gulf Coast.
President Obama has said he will not approve the pipeline unless it does not significantly add to current levels of atmospheric carbon dioxide.
Environmentalists believe the pipeline's approval would be "game over" for the planet, arguing that it would dramatically speed oil-sands extraction. Pipeline backers, however, point to a recently finalized environmental review of the pipeline that found it would have a negligible effect on oil-sands development.