California Wants to Give Kids an Online Eraser Button
The state is looking to protect minors from themselves.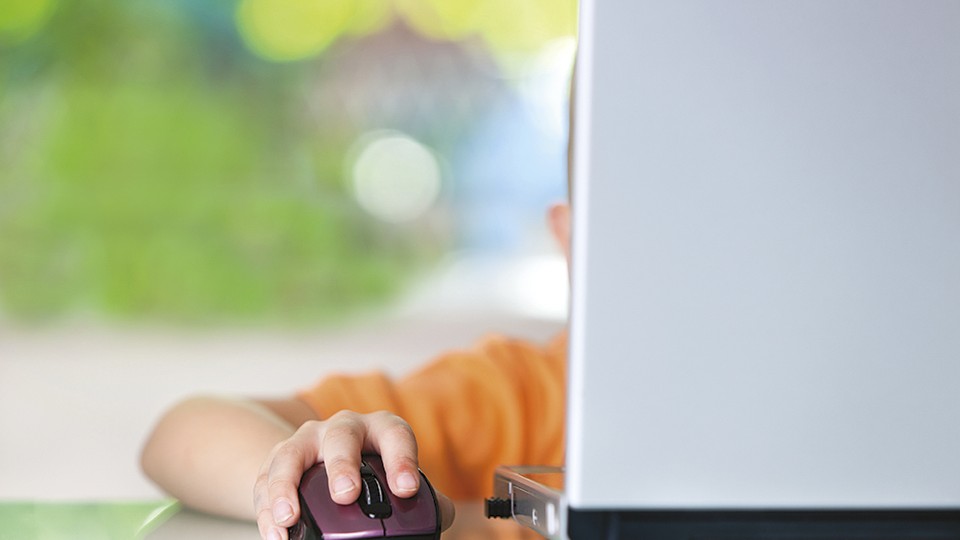 California wants to help keep kids from creating Internet legacies they might never live down.
With young people increasingly posting every move they make (and every thought they think) online, and with Congress doing little in recent years to expand federal privacy protections, the state is moving to ensure that minor youthful indiscretions don't haunt its young residents for years to come.
Starting next year, state law will require websites to offer an "eraser button" for minors — a provision aimed at enabling anyone under 18 to delete information they post online.
The measure — which also requires websites and apps to inform minors of their rights to have a post removed and to make it clear how to exercise those rights — is part of a decade-plus pattern in a state that is home to the world's largest Internet companies and to some of the toughest online privacy regulations in the nation.
In 2002, California became the first state to pass a law requiring companies to notify customers if their data privacy has been breached. Today, 46 states plus the District of Columbia have data-breach notification laws, and Congress is considering a federal standard.
In 2003, the state passed the landmark California Online Privacy Protection Act, which requires all websites that collect personal information to post clear privacy policies.
Officials have been aggressive in enforcing the online privacy law: California Attorney General Kamala Harris has interpreted the legislation to cover not only websites but also mobile applications, and in 2012 she sent letters to 100 mobile apps that lacked adequate privacy statements. Thirty days later, Delta Airlines still hadn't updated its app, so she sued.
Last year, Harris also successfully lobbied the Legislature to pass a law requiring sites and advertisers to disclose whether they honor "do-not-track" requests, forcing companies to reveal whether they are tracking users against their wishes.
Privacy advocates have celebrated California for leading the way on a critical issue.
"I think [California officials] recognize that the federal government has pretty much abdicated its responsibility to protect consumers," said Justin Brookman, director of consumer privacy for the Center for Democracy and Technology.
And because of the global nature of the Internet, whatever California requires frequently becomes the standard for online businesses around the world.
Not everyone, however, is so thrilled with the state's tough standards.
Critics argue that the eraser-button law creates a false sense of security for teens — there's nothing the state can do, after all, to stop people from downloading embarrassing pictures from Facebook or retweeting an ill-advised tweet. And as many young people have learned, once content is shared on the Internet, it's nearly impossible to take back, even if the original material is pulled.
Business groups also warn that California is in danger of strangling the industry that has provided a tremendous economic boost to the state and the entire nation.
But absent any action at the federal level, states have been left to their own devices, so to speak. Washington is doing little to protect the first generation in history with a 1-click option for ruining their lives, and California's eraser-button law, however controversial, is an attempt to step into that breach.