California Leads Nation in Solar Jobs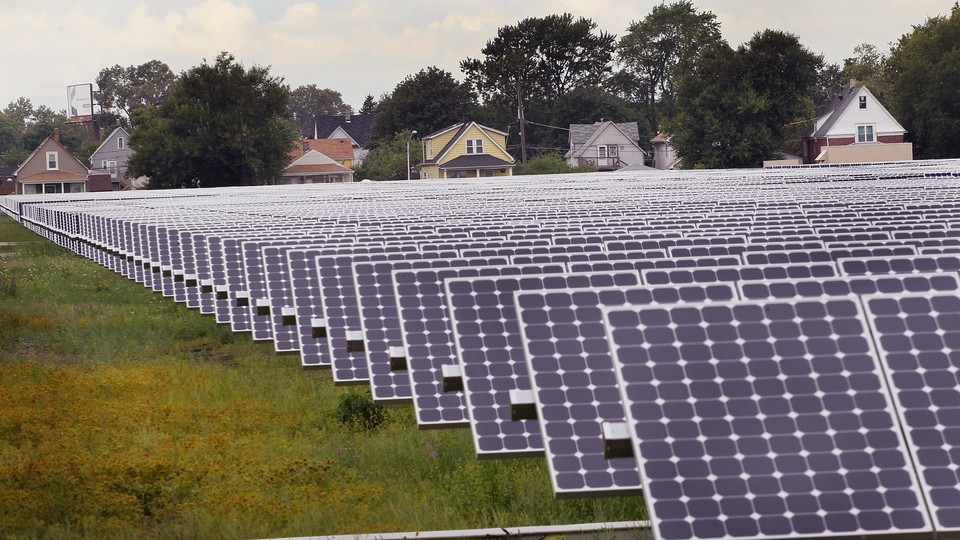 Sunny California ranks as the No. 1 state for solar jobs, according to a report by education and research nonprofit the Solar Foundation.
With more than 47,000 workers currently employed in the solar industry, California has a strong lead over the No. 2 state, Arizona, which has 8,500 jobs tied to the industry.
"California has about a third of solar workers across the country," Andrea Luecke, executive director of the Solar Foundation, said in a briefing Tuesday to release state-specific solar-jobs numbers. "It's been an incubator of the industry for a long time."
While California has long been touted as a solar success story, Arizona's path to job growth in the solar industry has been rocky.
"Arizona's a little bit different," Luecke said. "Despite having the No. 1 solar resource in the nation, it had a tough year; it lost 1,200 jobs."
Luecke said the reason Arizona lost solar jobs is difficult to pin down.
Battles between the solar industry and utilities providers played out in the state last year when state regulators imposed a monthly fee on rooftop solar customers for Arizona Public Service, the state's largest utility provider.
Last month, the Solar Foundation released its 2013 National Solar Jobs Census, a report that found that the rate of solar job growth exceeded the average rate of job growth for the rest of the U.S. economy last year.