Amid the Deep Freeze, One Senator's Warm Outlook for Climate Legislation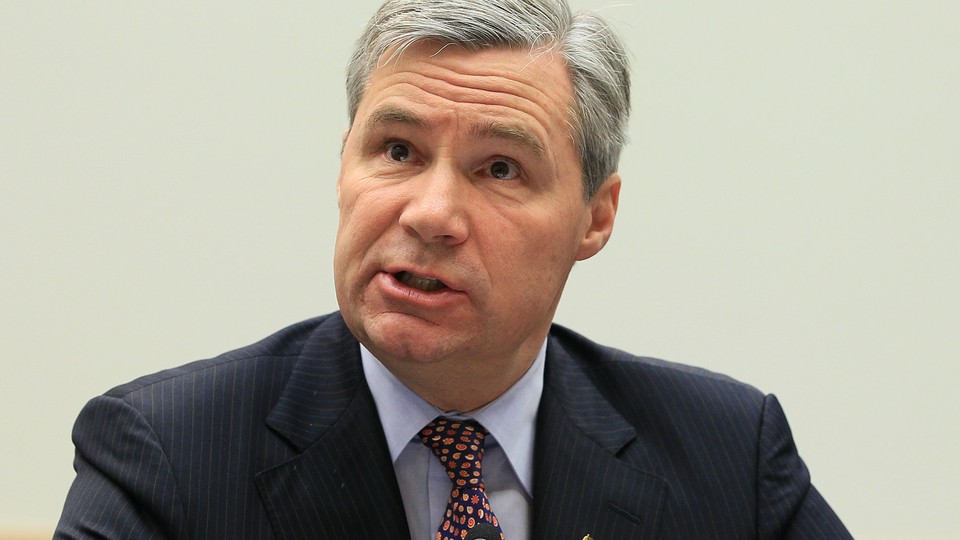 The prospects for climate legislation seem so grim that few Democrats even talk about bringing a bill to the floor these days.
But Sen. Sheldon Whitehouse, a Rhode Island Democrat and self-described "climate hawk," has a theory about why the political calculus will change in the not-too-distant future.
He sees a window opening in 2015 or 2016 to move a bill that sets fees on carbon emissions, and he offered a political road map on Wednesday night.
"I am very confident that we can win a lot sooner than people think," Whitehouse said on a troop-rallying call with activists hosted by Organizing for Action, the advocacy group that sprang from President Obama's reelection campaign.
Whitehouse is offering a contrarian view. Cap-and-trade legislation collapsed in the Senate in 2010, and big climate proposals have been in a deep freeze ever since.
So why is he optimistic that a big vote swing is possible? One reason is the Environmental Protection Agency's looming carbon-emissions regulations for power plants.
"When those big power plants are going to face serious EPA regulation, for their owners, suddenly, yeah, maybe a carbon fee doesn't look like such a bad deal," Whitehouse said.
He believes various other pieces are falling into place that, combined with a sustained push from activists, could make legislation a reality.
Those pieces, he said on the call, include more big corporations coming around on climate and stepped-up political work by groups like the League of Conservation Voters.
Whitehouse also argues that public opinion — including among young Republicans — is shifting fast enough that the GOP can't possibly field a climate "denier" as their 2016 presidential candidate.
That means congressional Republicans will move toward the center to provide cover for their standard-bearer, theorizes Whitehouse, who is part of a new coalition of Senate Democrats trying to play offense on climate change.
"Put all of those things together, and I think we have a real chance to have a good carbon bill come through Congress after this [midterm] election and before the presidential [election], in 2015 or 2016," Whitehouse told the Organizing for Action activists on Wednesday's call.