A Month After Spill, 'West Virginians Need Answers Now,' State Official Says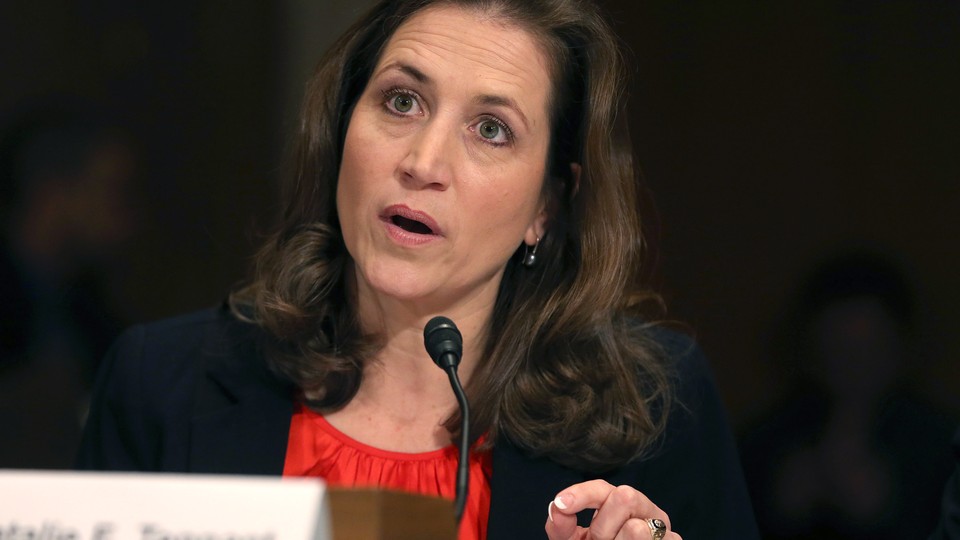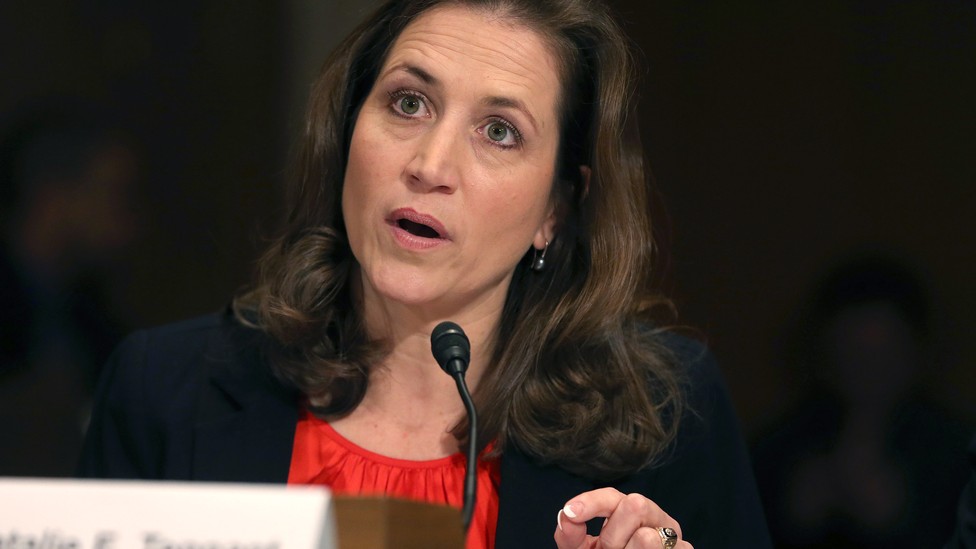 While members of Congress duel over legislative safeguards to prevent future spills, West Virginia officials say immediate action is needed to deal with fallout from a chemical leak that led to a partial drinking-water ban in the state last month.
"West Virginians need answers now," Secretary of State Natalie Tennant said Tuesday at a Senate subcommittee hearing. "People are fed up. They are angry, and they are scared."
Back-and-forth among state and local authorities over drinking-water contamination has caused public distrust and sparked concern that the water from the Elk River near Charleston still poses a threat to public health.
In mid-January, health officials in the state cautioned pregnant women against drinking the water despite the fact that the ban on drinking water had already been lifted.
Adding fuel to the fire, reports surfaced late last month that the chemical that had leaked into the river — a form of methanol known as MCHM — may be breaking down into formaldehyde, a known carcinogen.
"Lack of consistent, trustworthy information has been among our greatest challenges and frustrations in the aftermath of the Elk River chemical spill," Tennant told the Senate Environment and Public Works Subcommittee on Water and Wildlife.
The West Virginia official voiced support for legislation introduced last week by Democratic Sens. Jay Rockefeller and Joe Manchin of West Virginia and Barbara Boxer of California mandating regular inspections of chemical storage tanks, but she called on senators to do more than offer an uncertain legislative fix.
Tennant asked subcommittee members to join her and residents of the state in petitioning the federal Centers for Disease Control to explain how it arrived at a recent determination that drinking water is safe for public consumption in the state.
"Each one of those signatures is a mom, dad, friend, or neighbor," Tennant said. "They deserve to know with 100 percent certainty that what's coming out of their faucets will not harm them and their families."
She also asked senators to work with state and local officials and the Department of Health and Human Services to develop a study of the long-term consequences of the spill.
Rockefeller echoed Tennant's concerns. "West Virginians want to know four things," he said. "How did this happen? Is the water now safe? What are the long-term health consequences ... and how do we make sure this never happens again?"
Testimony provided during the hearing also pointed to the lurking potential for other chemical spills in the state.
According to Randy Huffman, head of the West Virginia Department of Environmental Protection, a state investigation found that more than 100 storage tanks similar to the one that leaked in the most recent chemical spill are located near drinking water supplies.
"These numbers clearly raise concerns that this incident could be repeated in other areas of the state," Huffman said.