Why You Shouldn't Pay Attention to Hillary Clinton's Massive 2016 Lead
The former secretary of State leads in a field of two candidates two years out. Sound familiar?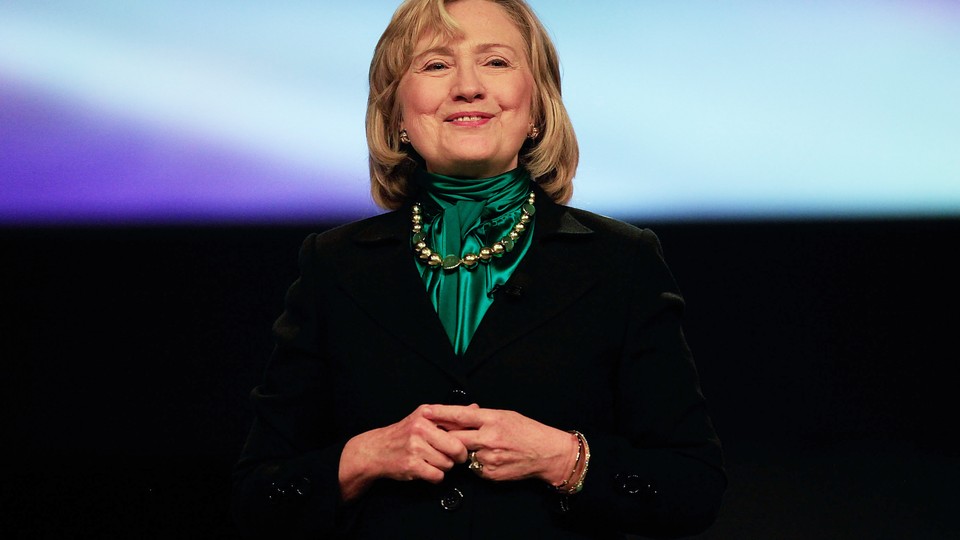 There's a new poll out Thursday morning, and it confirms what Washington pundits have talked about for months and years: Hillary Clinton leads the Democratic field for president in 2016. Duh.
The headline for the Washington Post story on the poll reads, "For 2016, Hillary Clinton has commanding lead over Democrats." What the headline doesn't mention is that her lead is over two other Democrats named in the poll: Vice President Joe Biden and Sen. Elizabeth Warren of Massachusetts. None of the three has confirmed 2016 presidential aspirations.
Of course, Clinton leads the field. She is the most widely talked about "candidate" for president in 2016. But she hasn't announced her candidacy, nor has she set up any committees.
Does this sound familiar?
Gallup took a similar poll around the same time out from the 2008 election, in February 2006. Clinton again led the Democratic field. She led over such eventual noncandidates as John Kerry, Al Gore, Mark Warner, and Russ Feingold. Eventual candidates John Edwards and Joe Biden were also included in the poll, though. Eventual winner Barack Obama was not.
There is, however, an important difference between the 2006 poll and the one released Thursday: Today, Clinton's lead is much wider. She led her nearest "opponent" in the 2006, Kerry, by 39 percent to 15 percent. In the latest Washington Post/ABC News poll, Clinton leads Biden 73 percent to 12 percent.
And that's partly because there are currently fewer viable candidates in the Democratic field. Who else could run? Beyond the three listed in the poll, one of whom — Warren — has already "endorsed" Clinton for 2016, there aren't many more Democrats out there who seem willing to run just yet. Democratic governors like Maryland's Martin O'Malley, New York's Andrew Cuomo, and Massachusetts' Deval Patrick have not hinted at campaigns, and their potential national appeal is pretty questionable at this point.
There could be other Democrats out there brave enough to stand up against the Clinton Machine, one of whom is former Montana Gov. Brian Schweitzer. But it remains to be seen who else could join the field. And there is only so much time left.
So, we have yet another poll that shows Clinton leading the field. As Guy Cecil, executive director of the Democratic Senatorial Campaign Committee, joked Thursday morning, "I love that old political adage: The only poll that counts is the one three years before the election."