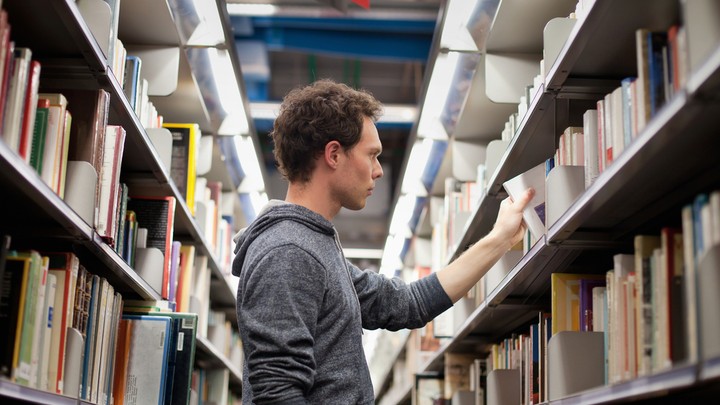 Here's a roundup of the education articles that caught Next America's eye from Dec. 30 to Jan. 6. All address trends that particularly affect minority students. 
FEDERAL WORK-STUDY MONEY BENEFITS WEALTHIER STUDENTS. Nearly a quarter of students receiving work-study aid come from families with incomes of more than $80,000 a year, and about half of recipients attend private, nonprofit universities, according to the Education Department. Less than 2 percent of community-college students — who are more likely to be low-income — have work-study jobs. The 50-year-old formula that determines allocation of public dollars benefits high-cost colleges that have been invested in work-study for a long time. The Hechinger Report
HOW CUNY'S ASAP PROGRAM SPEEDS DEGREE COMPLETION. A program that guarantees free tuition and textbooks, intensive advising, and a structured schedule is increasing associate's degree completion at the City University of New York. An analysis of low-income students needing remediation found that a third of students taking part in Accelerated Study in Associate Programs graduated in two and a half years, compared with less than a fifth of normally enrolled students. CUNY, a diverse urban college system, is working with nonprofit Complete College America to bring the pathway to community colleges in other cities. Chronicle of Higher Education
BOOSTING PH.D. DIVERSITY BY DEEMPHASIZING THE GRE. A partnership between Vanderbilt and Fisk, a historically black university, has increased minority participation in science doctoral programs in part by emphasizing character over test scores in admissions decisions. The Master's-to-Ph.D. Bridge Program has accepted 68 students since 2004, 55 of whom come from underrepresented minority groups. Students who complete the program have a 100 percent job-acceptance rate. NPR
COMMON CORE COULD HURT ENGLISH-LANGUAGE LEARNERS. Some educators are worrying that new K-12 academic standards, with their emphasis on complex reasoning, could hurt non-native English speakers. The Hechinger Report heads to a California elementary school to find out how the new standards are changing math class. The Hechinger Report
WHY ARE L.A.'S iPADS SO EXPENSIVE? The Los Angeles Unified School District is paying $768 per tablet, compared with $200-a-piece devices some San Diego students are using. Other districts are paying even less to put more technology in students' hands. L.A. Schools Superintendent John Deasey says the district wants to give students get the best: The devices are high-end Apple iPads that come with additional math and English curriculum materials. Los Angeles Times
This article is part of our Next America: Higher Education project, which is supported by grants from the Bill & Melinda Gates Foundation and Lumina Foundation.
We want to hear what you think about this article. Submit a letter to the editor or write to letters@theatlantic.com.