Why Texting Is Dying Out
The cool kids have found a new way to talk.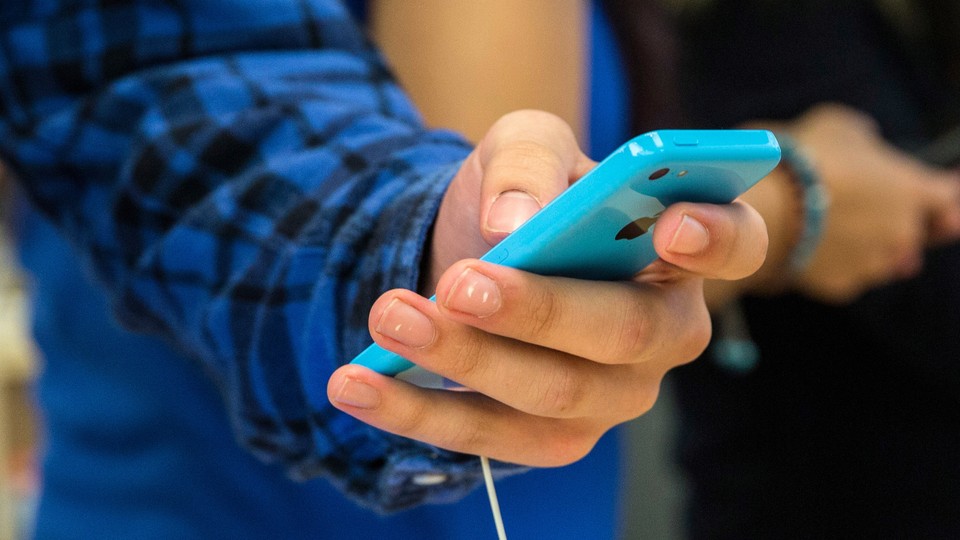 For the first time in two decades, the number of text messages sent has declined — at least in the U.K.
A Deloitte study shows that SMS (standard messaging service) messages declined by 7 billion last year, to 145 billion. Meanwhile, messages sent by instant-messaging apps have spiked dramatically. Roughly 50 billion IMs were sent in 2012, which grew to exceed 150 billion last year. IMs are expected to total nearly 300 billion this year.
Thanks to services like iMessage, Facebook Messenger, Snapchat, and Whatsapp, use of the traditional text has finally started to drop off. And while it's expected to decline again this year, SMS probably won't be going anywhere for a while. Texting is still responsible for 98 percent of mobile phone companies' revenue, and its universality worldwide means it remains indispensable for most phone users.
Somewhat predictably, younger users were responsible for much of the spike in IMs, while older smartphone owners still tend to use traditional text messages.
The study was first reported by the Daily Mail.